Project Info
Location: Chatham, NJ
Scope of Work: Carpentry
We trimmed all of the windows (except the one on brick), as well as the garage doors and front door. These simple updates really add to the curb appeal.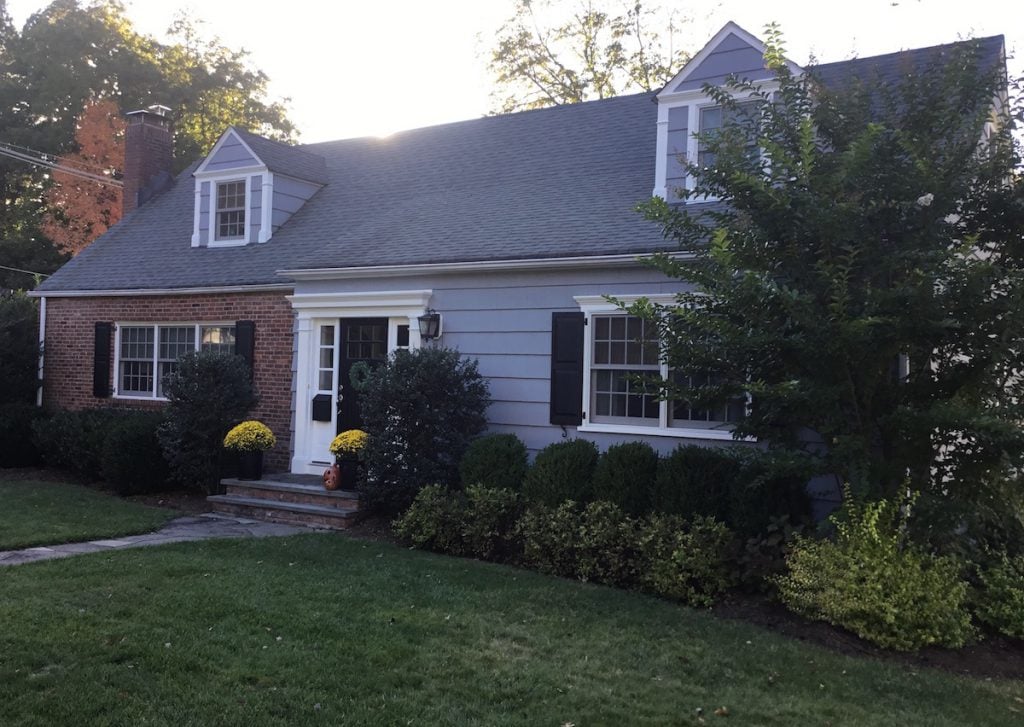 Monk's Method
A simple way to give a home's exterior a finished look is by installing exterior window molding. This can replace shutters and works well in tight places. It can also be used to protect the areas around windows from water penetration and rot.
The first step for any exterior project done by Monk's is to inspect the condition of the exterior. Obviously, we don't want to build or paint over rotted wood. We identified a few areas where shingles needed to be replaced. The rotted cedar shakes were removed and replaced by the carpenters.
Once the repairs were made, the carpenters began the trim work. The garage doors received a large single piece or crown molding over both doors. The front door also received decorative molding. The existing front door did look a little strange without any overhang or trim. The new molding really defines the front door as the main entryway to the home.
Lastly, all the windows received crown molding and wider sills. This definition really improved the appearance of the home. The trim also serves a practical function to help make the windows watertight, as well as encourage water runoff away from the siding.
In just 3 days, this home features beautiful exterior window and door molding.
Learn more
Monk's carpenters can help with any exterior or interior woodworking project. We build porticos, decks, and install crown molding and wainscoting. You can see some of our carpentry projects in our photo gallery pages, for exterior carpentry and interior carpentry.
Call 973-635-7900 to schedule an appointment to discuss your carpentry project.