Project Info
Location: Randolph, NJ 07869
Scope of work: Exterior Carpentry
Over time your home's exterior components will need some attention and repairs. Our team at Monk's replaced the rotted trim around this Randolph, NJ home's three-car garage. New decorative trim was installed to match the aesthetic the homeowners were looking for.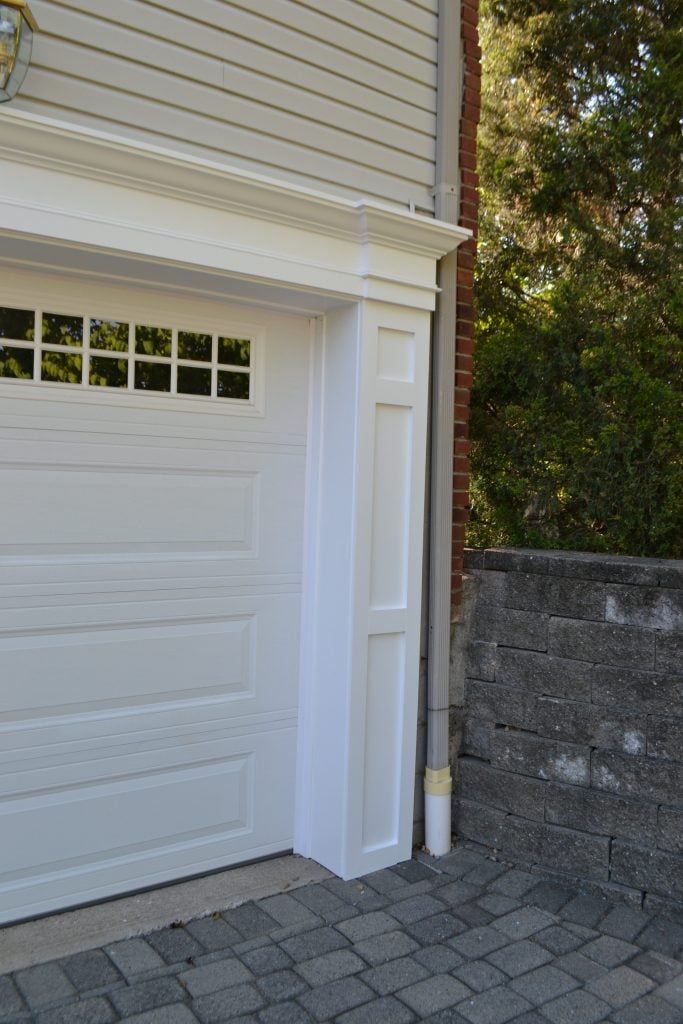 Monk's Method
The existing trim around this home's garage was beginning to rot and peel. The homeowners called in our team at Monk's to replace the deteriorating trim.
The homeowners had admired the decorative trim that a neighbor had on their home. Our team at Monk's was able to go and take pictures of the trim and worked to recreate it for this Randolph home.
Our skilled builders were able to mimic the neighbor's decorative trim using composite material to better endure exposure to the elements. The new trim was then painted white to match the home's existing trim.
Another great project completed by our team at Monk's Home Improvements!