Project Info
Location: Morristown, NJ
Scope of Work: Exterior carpentry, exterior painting
This previous customer needed a couple of repairs made and knew she could count on us to get it done quickly and correctly. In this instance, some fence repairs were needed. Additionally, the bottom piece of trim underneath their back door was rotted and needed to be replaced. We took care of these repairs in two days.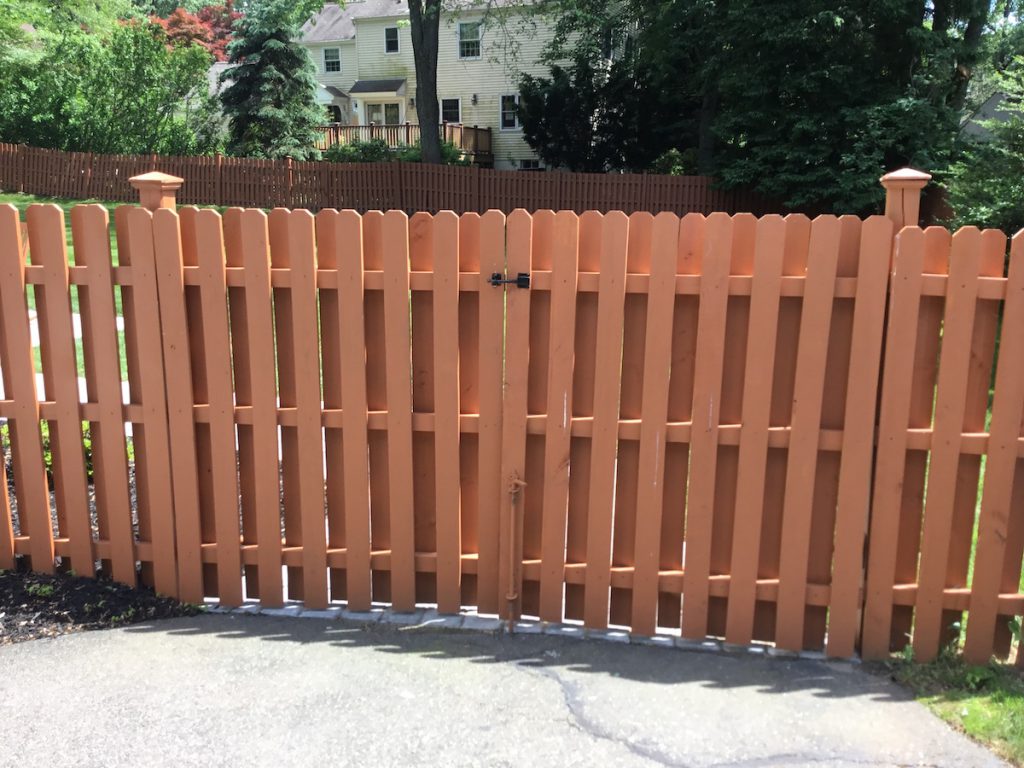 Gate and Fence Repair
The first project was to adjust the gate. Currently, the bottom of the gate got caught on the pavers and couldn't swing open all the way. Carpenters removed the gate and cut down the pickets just slightly. We touched up the new edges with paint to match the existing color. Then the carpenters reinstalled the gate.
Next up were some fence repairs. These varied from just a few loose or missing boards, to entire sections of fence that needed to be replaced. We rebuilt these sections with wood to match. Again, we primed and painted the new boards to match the existing.
Lastly, there was one trim piece below the back door that we needed to replace. We removed the existing trim piece and installed a new piece of Azek trim. This is a composite material that is durable and water-resistant. We also painted this piece of trim a bright white.
This backyard was looking as good as new after we made the repairs.