Project Info
Location: Boonton, NJ
Scope of Work: Exterior carpentry, exterior painting
This colonial home featured three dormers rising from the roofline. While the main roof featured a nice slope, the dormers had flat roofs, which trapped water, causing rot and water damage. We gave the dormers peaked roofs to correct the problem.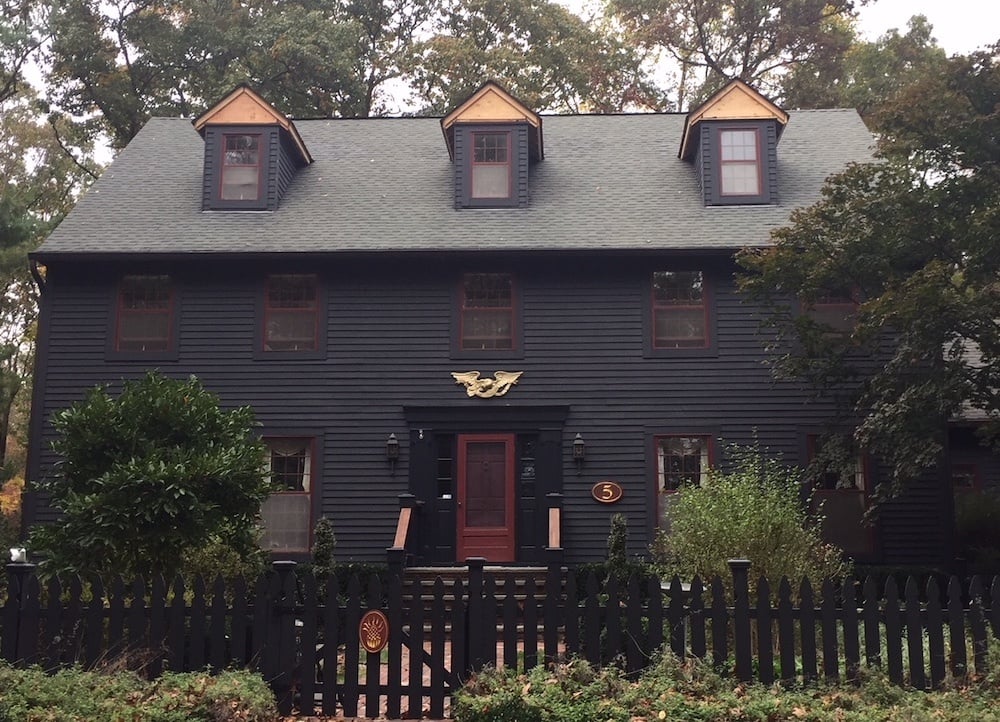 Raised Dormers
We began this project by setting up some mini scaffolding on the roof. Then the carpenters began removing each of the damaged, flat roofs of the dormers. They rebuilt the dormer frames giving each a pitch that matched the main roofline.
We wrapped the new roofline. The carpenters installed new flashing as well as new roof shingles. The carpenters put up new cedar siding and trim. All materials that we used matched the existing home.
Lastly, we color-matched the home and painted the newly raised dormers. Now, the rainwater will not pool on the dormers, but instead flow properly down. In addition, the peaked dormers fit the overall look of the home better.