Project Info
Location: East Hanover, NJ
Scope of Work: Cedar Plank Staining, Door Refinishing
This contemporary home had a tan brick and cedar plank exterior. Like any wood exterior, it needs regular maintenance. The front entryway also featured a wood front door showing signs of fading and peeling. Monk's painters painted the door and also provided cedar plank staining. In a few days, this home was looking great!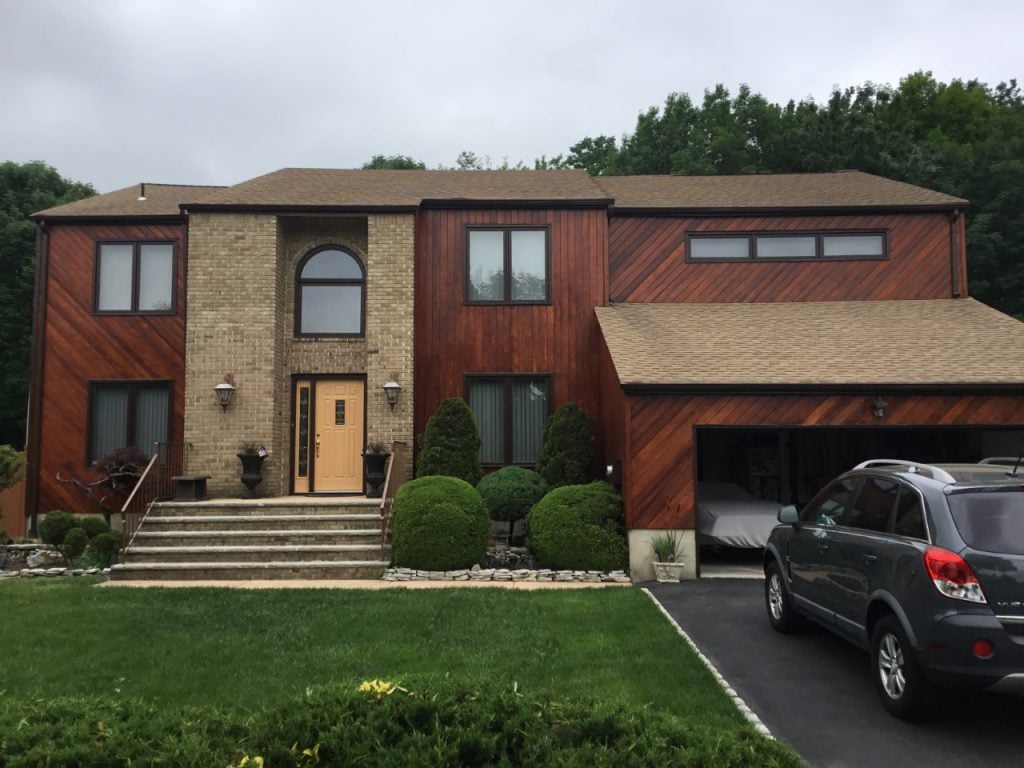 Cedar Plank Staining
The painters' started this job doing the preparation work. This included light hand sanding all the cedar planks. The painters also hand-sanded the front door and side lite. They pressure washed the entire exterior of the home. This is done to remove the dirt, mildew, and any loose stain.
Sikkens stain was then applied to the cedar planks. This premium staining product will help protect the wooden planks from both sun and rain. We even stripped and stained the cedar plank mailbox to match the home.
The painters also painted the front door and side lite. The homeowner selected a bright, light color to really contrast the rest of the house. They choose a light yellow-orange which was very different from the previous dark brown door. This made the front entryway really pop. Now all the wooden elements of this home's exterior are looking great.
Call today to set up a free estimate for your exterior painting or staining job!
Ready to learn how Monk's can help you?
Contact us for your free, no obligation consultation and estimate.
Call the office at 973-635-7900 OR