Project Info
Scope of Work: Exterior Carpentry and Exterior Painting
Location: New Vernon, NJ
The Church of Christ the King is a large brick church located in New Vernon, NJ. This beautiful building is very close to the Monk's headquarters in Harding Township, NJ. Although the building is primarily brick, it has wood trim all around the building, as well as around the lovely arched windows.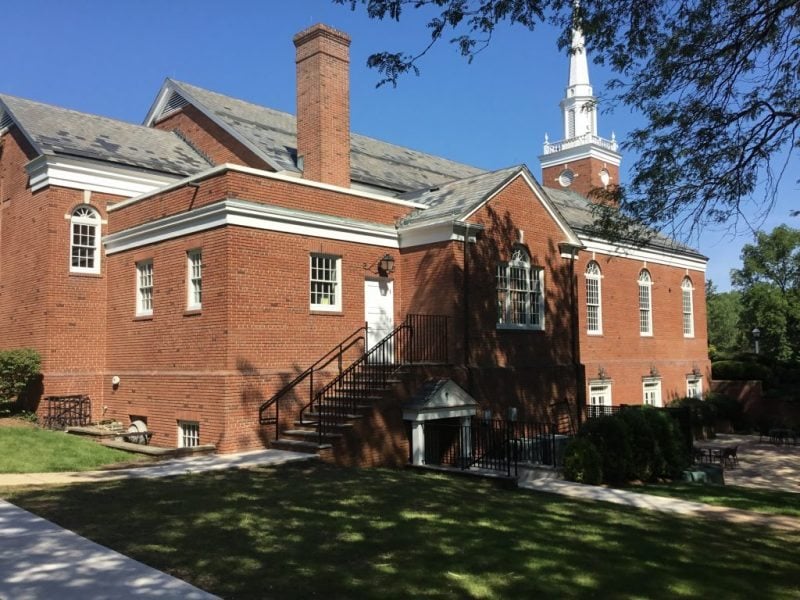 Monk's Method
Although Monk's primarily provides painting and remodeling for residential buildings, we can also take on larger projects. Because we have many teams of painters, we can also get non-residential projects completed quickly. Therefore, Monk's was called in to repair a section of rotted trim and paint at the Church or Christ the King.
We began the project by removing the rotted trim and replacing it with composite material. Composite will wear better than natural wood and is water-resistant.
Then we sanded all the areas where we were going to paint. Sanding removes old paint and provides a clean surface for the new paint to adhere to.
Then the painting could begin. Monk's painters painted all the trim around the windows. We also painted the trim around the building where the roof meets the walls.
In just five days the project was completed.
Exterior Painting & Trim Repair
We provide estimates on exterior painting all year around. If you are considering painting the exterior of your home call our office at 973-635-7900 to schedule a free estimate today. As we did at the Church of Christ the King, we can also repair and replace any trim or wood siding.
Additionally, we offer interior painting, carpentry, flooring and kitchen and bath remodels. Any home update you need, Monk's is here to help.