Project Info
Location: Bernardsville, NJ
Scope of work: Exterior Painting, Fence Painting
The owners of this home had just installed a beautiful new pine picket fence that needed painting. In only a few hours our team had primed, sanded, and painted this fence, giving it a crisp finished look.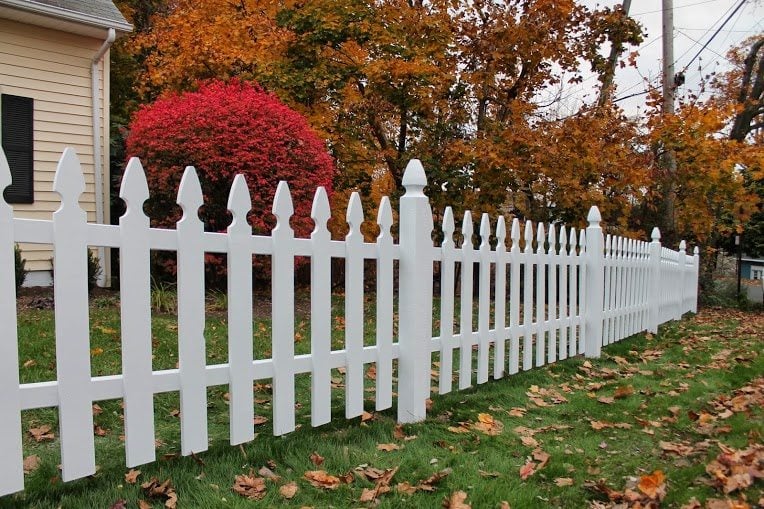 Monk's Method
Firstly, our team started by giving the fence a coat of oil-based primer. For this project, our team used Zinsser cover stain. This stain is a fast-drying pigmented shellac. A problem with this pine fence was the numerous wood fibers splayed along the edges. If our team painted the fence without addressing this issue the fibers would continue to sprout and the fence would begin to splinter. The coat of Zinsser cover stain applied to the fence actually hardens the fibers. Once the stain is dry our team sanded the top of the fence, eliminating the wood fibers once and for all.
As always our team at Monk's takes every precaution to protect your home as we work. Here you see a tarp has been laid down to protect the lawn while our team sands and paints the fence.
Additionally, we covered the fence's hardware before we painted. Once the fence was primed and sanded it was painted.
Finally, this newly painted white picket fence is looking picture-perfect.
To see more exterior painting projects by our team at Monk's check out our exterior painting gallery.
If you are considering an exterior painting project for your home we would like the opportunity to tell you why we think we are the best exterior painting contractor in Bernardsville, NJ.