Project Info
Location: Madison, NJ
Scope of Work: Powerwashing, Exterior Staining
The natural wood fence that surrounds the backyard of this Madison, NJ home was dull and worn. The sun and rain had turned the fence a drab grey color. The homeowners requested that we stain the fence to a warm reddish brown to return it to its original luster.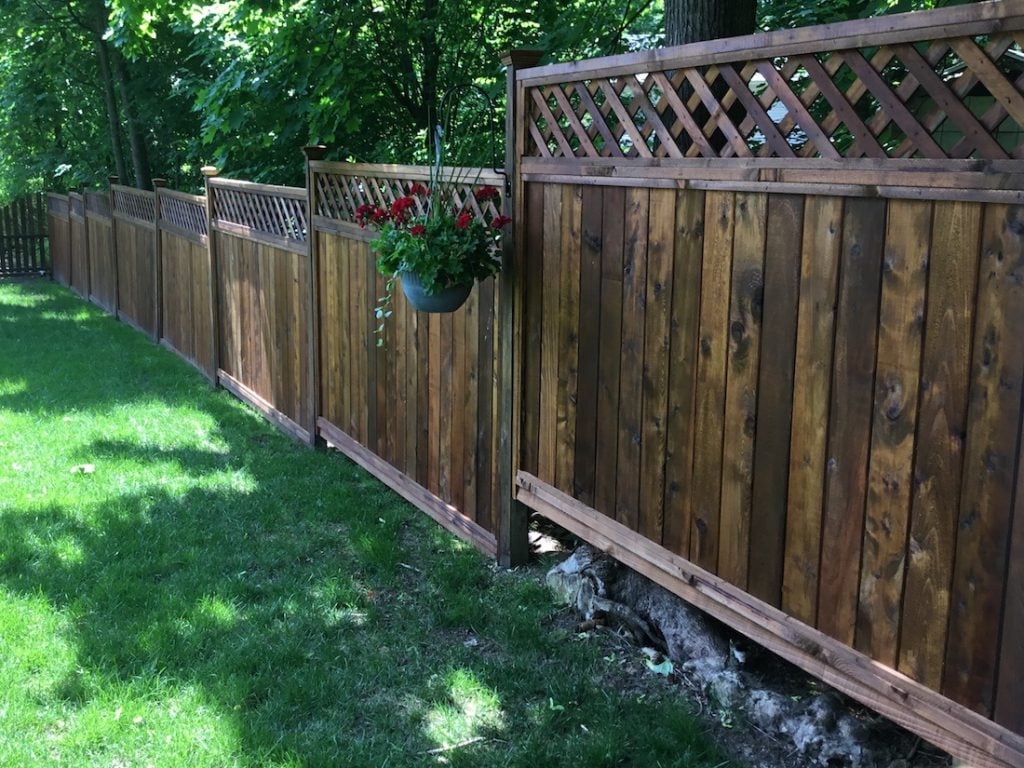 Monk's Method
Firstly, we provided an estimate for the work after an early spring snowstorm. Once the snow had melted and the temperatures warmed, we were able to start the project. We began by pressure washing all sides of the wooden structure. This included all components of the fence, gates, and garden arch.
After everything was washed and dry, we applied two coats of semi-transparent stain. The semi-transparent nature of the stain brought out the grain of the wood, while also adding a warm, rich color.
In just a handful of days, this wooden fence staining project was complete. This backyard looks amazing!
Learn more
Monk's painters can update any interior or exterior component of your home. We paint or stain houses, decks, porches, barns, and built-ins. Whatever your painting needs, Monk's can get it done.
You can see some more examples of our exterior painting work at our exterior painting gallery.
Then call 973-635-7900 to schedule an appointment to discuss your exterior painting project.