Project Info
Location: Madison, NJ
Scope of Work: Painting a picket fence
A white picket fence is a prevalent feature in American neighborhoods. We see plenty of them across the towns we service in northern New Jersey. The classic wooden picket fence is being phased out in favor of composite fences. While composite fences are low maintenance, they do lack the charm of wooden picket fences. For those homeowners who have opted to keep their wooden fences, we are here to help you with the upkeep.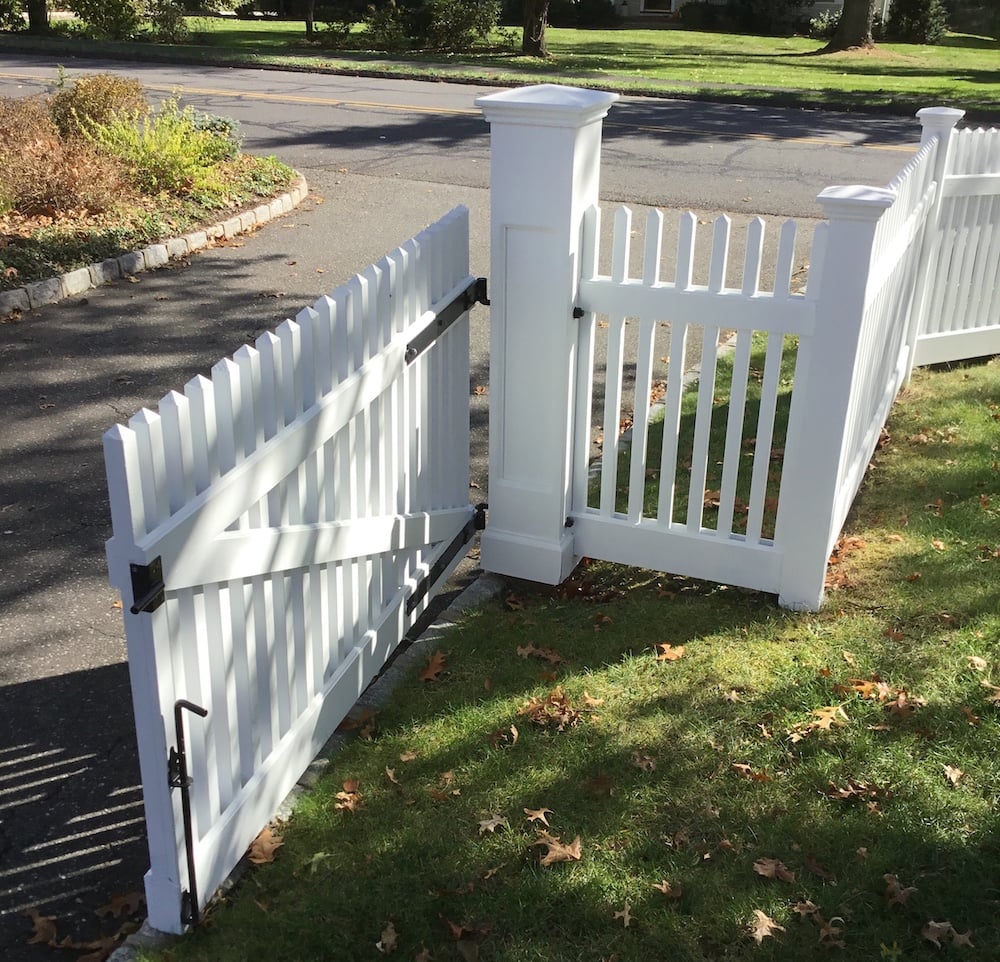 Painting a Picket Fence
When we are dealing with exterior painting projects, we come across structures at all levels of disrepair. This wooden fence needed some touch-ups, but it had been maintained well. Therefore, no carpentry work to replace rotted areas was required, only painting.
We started the project by powerwashing the fence to remove loose paint and dirt. A lot of the peeling had happened at the base of the posts where the posts meet the ground. This is expected due to the dampness of the ground. However, there was also a lot of chipping on the inside of the pickets. Since all of our sanding work is done by hand, this wasn't a problem. That said, this is why painting a picket fence is a tedious project that many homeowners choose to outsource to us. The painters lightly hand-sanded all the areas with chipping or peeling.
Then painters applied a primer to all the areas of bare wood. Finally, the painters applied two coats of white exterior paint to the entire fence. This project took four days from start to finish in order to allow for proper drying time between coats.
Get out the rocking chairs and stir up some lemonade. This household is ready to enjoy the summer.
Ready to learn how Monk's can help you?
Contact us for your free, no obligation consultation and estimate.
Call the office at 973-635-7900 OR