Project Info
Location: Chatham, NJ
Scope of Work: Exterior painting
This expanded Cape featured a bright yellow exterior. It had been some time since it was painted, and the shingles were cracking and peeling. The homeowners also wanted to change the color scheme.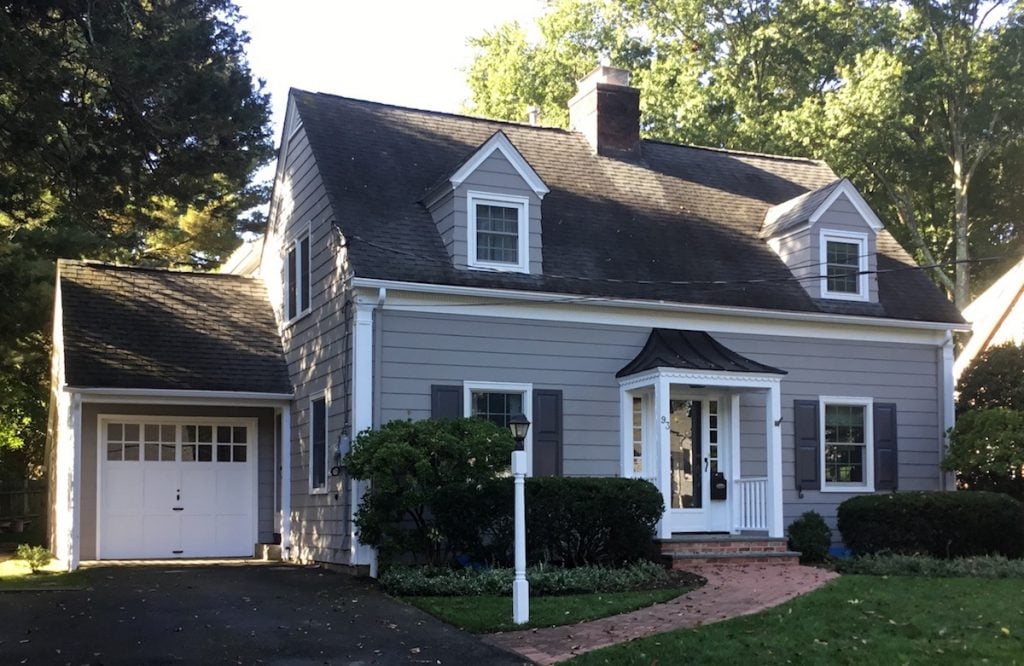 Monk's Method
The first order of business was replacing a couple of trim pieces that were rotting. We removed the affected area and replaced the boards with durable, low-maintenance composite trim.
Once this carpentry work was complete, the painters were able to get started. The painters began by scraping all the loose paint off the home. Then they power washed to home to remove any remaining loose paint, as well as any dirt and mildew. Once the surface was clean and dry, the painters spot-primed the home. Then two coats of premium grey paint were applied to the shingles. The shutters were painted a deeper grey color to provide contrast. Trim pieces were painted white to complete the color scheme.
In just 5 days this home looks totally updated and well maintained.
More Exterior Painting Projects
Exterior painting projects can include major color changes, like this project, or subtle changes that are more focused on improving the health of the home's exterior. Typically, it is irrelevant to the process what color you choose. The only exception is if you want to paint a home a very light color when the existing color is very dark. This will likely require a full coat of primer before the paint can be applied.
For more information on exterior painting, you can visit our exterior painting gallery.
Please give us a call at 973-635-7900 to schedule a free estimate for your exterior painting project. You'll discuss your project with an Estimator, and receive a written quote on the spot.