Project Info
Location: Convent Station, NJ
Scope of Work: Exterior painting, Door replacement
This home had a recent addition built on the back of the home, along with a new outdoor kitchen and pergola. They called us to paint their new addition, stain the pergola and replace a door. With our teams of carpenters and painters, we could get these jobs done quickly and efficiently.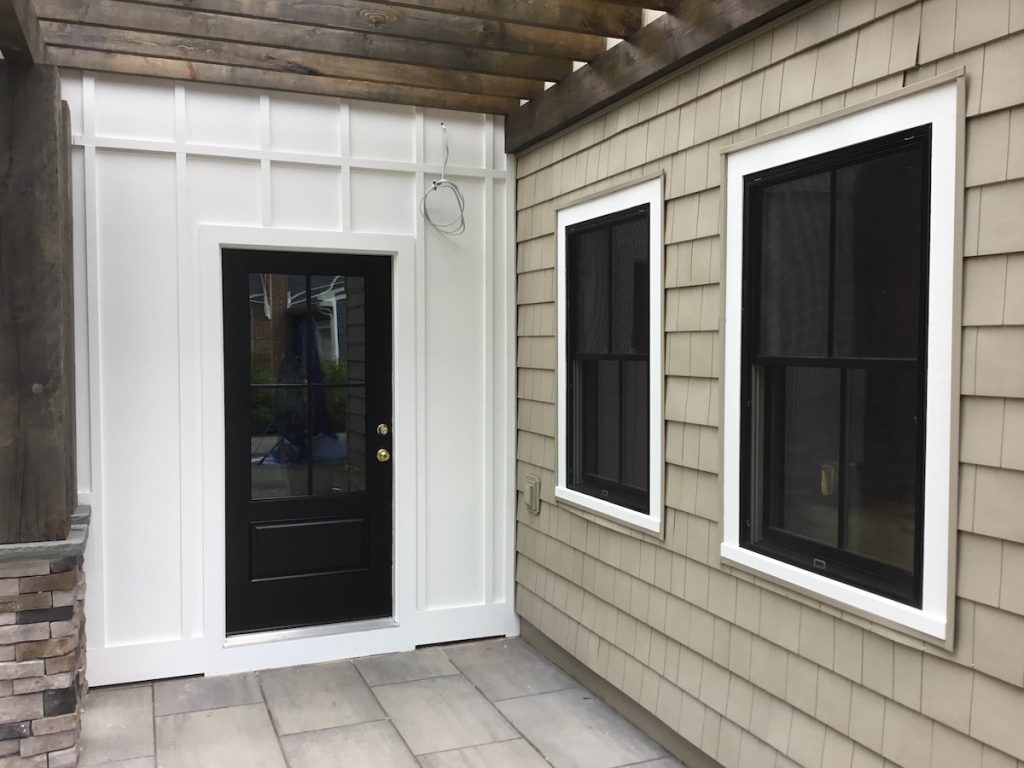 Painting a New Addition
Builders sometimes use us to paint new homes and additions. In this instance, the builder had painted the addition that they created. However, the homeowner didn't like the outcome and knew that we could make it how she wanted. Since all the trim and siding was in great condition, we didn't need to spend too much time preparing the surfaces. We reviewed exactly how the homeowner wanted everything painted. Then we pressure-washed the house to remove any dirt or mildew. This gives us a clean surface to work on.
We painted the door a satin black to match the window grilles. The new exterior that was multi-colored was painted all white. The painters also painted the window trim white to match. The painters also had a sizeable staining project to tackle. The large pergola needed to be stained to match the deck. So, the painters coated the pergola with two coats of stain to achieve the desired color and level of protection.
The new wooden back railings needed to be protected from the elements. The painters applied a clear coat to seal the wood and protect them from sun and water damage.
Separately, our carpenters installed a new door that was better suited for the new style of the home.
In just a week, we painted a new addition exactly to the homeowner's liking.
Call today to set up a free estimate for your next painting project!
Ready to learn how Monk's can help you?
Contact us for your free, no obligation consultation and estimate.
Call the office at 973-635-7900 OR