Project Info
Location: Madison, NJ
Scope of Work: Exterior Painting
This charming brick ranch home has looked the same since it was purchased nearly twenty years ago. The homeowner always wanted to change the look of the brick exterior, and we were lucky enough to help her. We took a traditional red brick home and gave it a unique appearance through a whitewashing painting technique.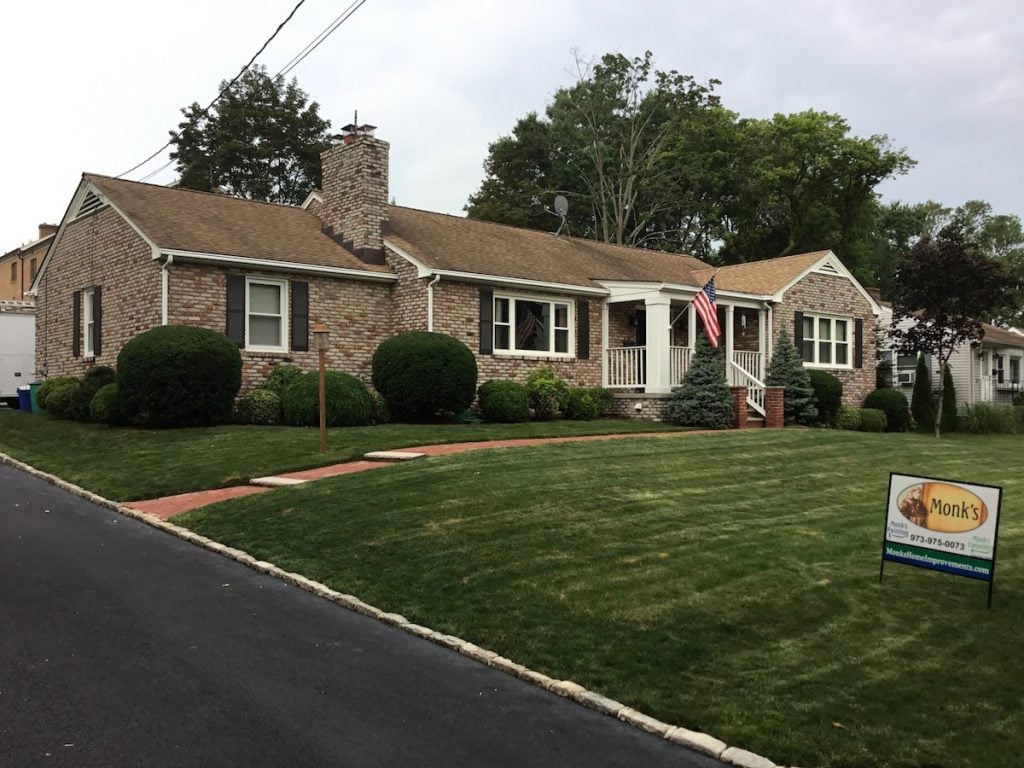 Monk's Method
Owners of brick homes typically love the maintenance-free exterior that brick provides. The only downside is that in order to change the look of your home's exterior, the only real option is to paint the brick. Of course, then, your low-maintenance home is low-maintenance no longer. You'll need to paint your home regularly, just like homes constructed of other materials.
Another option is to whitewash the brick. This application process is similar to painting, but with watered-down paint to create a translucent coverage. Whitewashing will typically look good for longer than solid paint or stain, because the weathering of the color looks natural and is much more subtle.
While "whitewashing" implies the use of white paint, any color can be used for this technique. In this case, the homeowner wanted a warmer look and requested a taupe-colored wash. After she selected her color, we created a few different dilutions of the paint. We went around the home and painted bricks with different taupe intensities. Some bricks were left unpainted. This gave the exterior a natural, warm look.
The homeowner was ecstatic with the end result. At the end of the day, that's what is most important!
More Exterior Painting Projects
Monk's can help provide any type of exterior painting project. We paint all types of surfaces, as well as painting fences, outbuildings, decks, gates and entry doors.
For samples of our work, visit our Exterior Painting Gallery.
If you'd like a free estimate for your exterior painting project call us at 973-635-7900. Schedule your free estimate today!