Project Info
Location: Madison, NJ
Scope of Work: Floor Refinishing Throughout the House
New homeowners love working with Monk's. They can count on us to show up and get the work done quickly and efficiently. For this project, we met the new homeowners at their home immediately after closing. We applied sample stains to the floor so they could decide on the color in person. Then we got to work.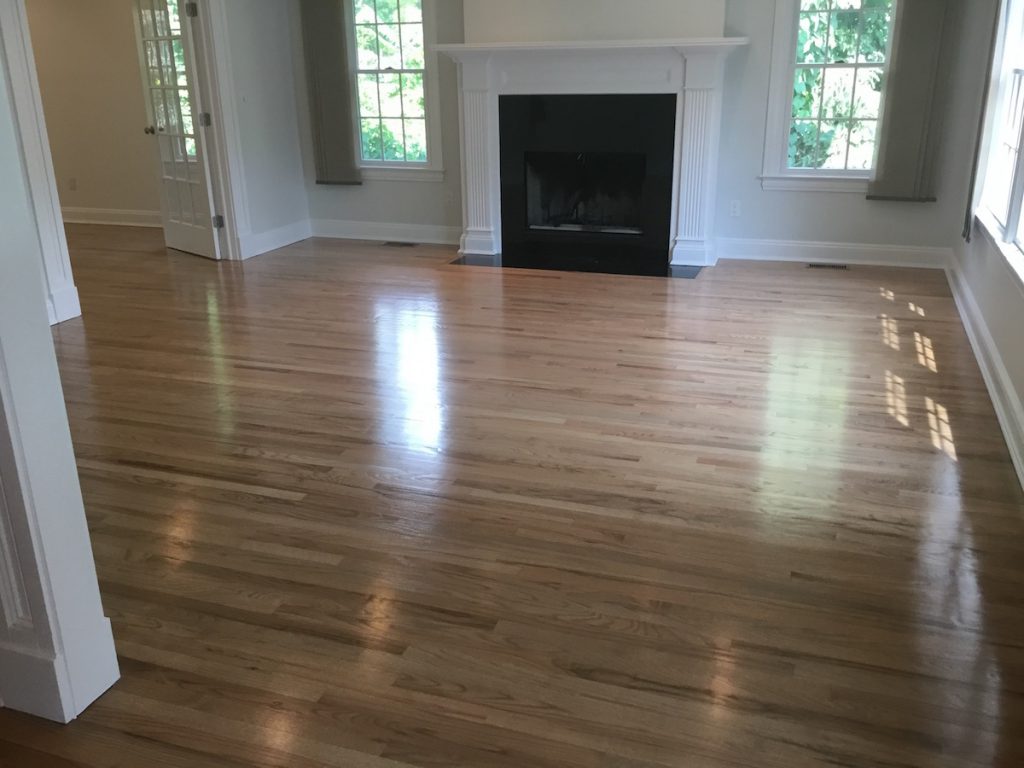 Monk's Method
All of the floors were sanded with our HEPA-filtered dustless sander. Room edges, corners, and treads were palm-sanded. Since we provided floor refinishing throughout the house, this included the living room, dining room, den, office, kitchen, hallways, four bedrooms, closets and two sets of staircases.
The homeowners selected a natural stain for the flooring. We applied this as well as two coats of polyurethane. For the staircases, the homeowners requested a different look. They wanted the treads and the handrails to be considerably darker, with the risers and spindles painted a bright white. A mixed grey and brown stain was what the homeowners end up selecting for the staircases. Contrasted with the white risers and spindles, the new stairs are very striking.
The entire house was sanded, stained, and polyurethaned in a week. The homeowners were able to move right in as scheduled and immediately enjoy their newly renovated home.
Learn more
Whether you are about to move in or have been in your home for years, Monk's can help with any floor refinishing or floor installation projects. And because we also offer carpentry and painting, we can tackle multiple projects at once, minimizing the disruption to your life.
To see more floor refinishing projects by Monk's, see our floor refinishing gallery.
Call 973-635-7900 to schedule your appointment for a free estimate.