Project Info
Location: Florham Park, NJ
Scope of Work: Floor restoration, interior painting
Before these new homeowners relocated to New Jersey from California, they wanted a fresh coat of paint throughout, and the hardwood floors needed a little TLC. Having these projects done prior to moving in is a smart plan. The floors were cured and the walls were dry before any moving box crossed the threshold.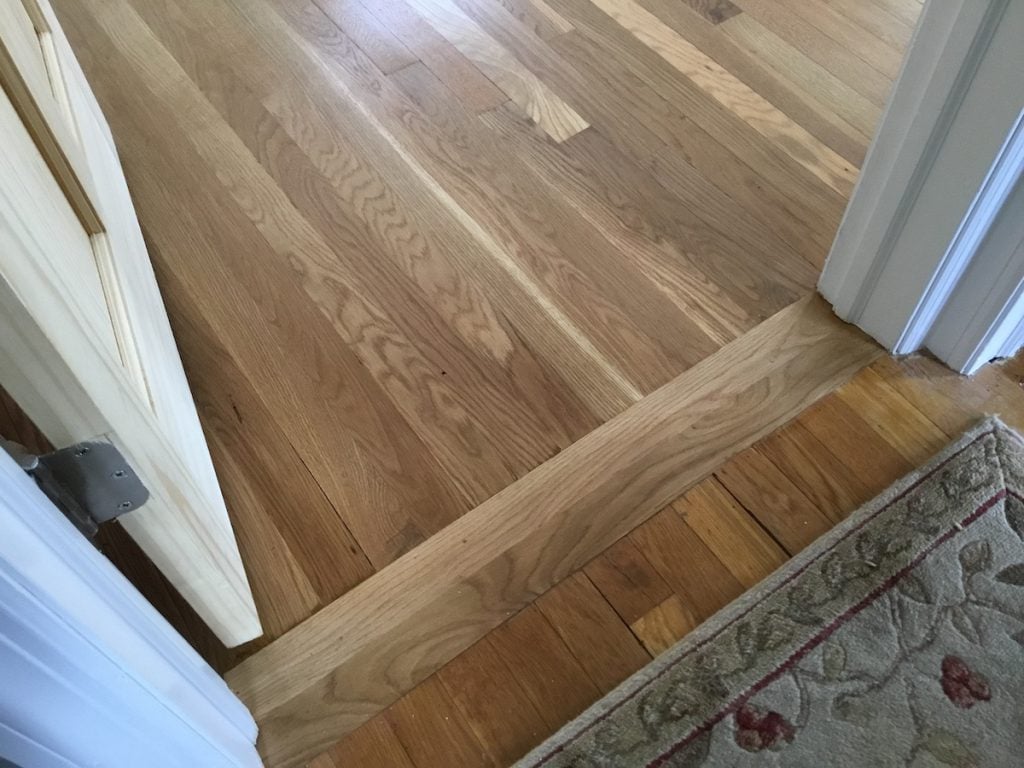 Floor Restoration
Most of the hardwood floors in the home were in relatively good condition. Throughout the first floor, all that was required was for the hardwood floors to be rescreened. Screening, sometimes referred to as "buffing", is similar to refinishing, but only the finish is removed from the wood. This gives the floors a fresh, smooth surface where a new coat of polyurethane will properly adhere.
In the bedrooms, a little bit more work was required. One bedroom had some noticeable gaps between the floor planks. We installed a threshold where the bedroom and hallway meet. We also filled in the gaps with new wood. Then the hardwood in this room was refinished.
Another bedroom featured a maroon carpet. The homeowners requested that we remove the carpet and refinish the hardwood underneath. The floors look great!
Interior Painting
Interior painting is the most popular home improvement request we get from new homeowners. It's a quick and relatively inexpensive way to put your stamp on your new home. The colors will be to your liking and match your decor. During the process, holes and any wall damage will be corrected giving you a truly clean slate.
We painted most of the interior for this newly purchased home. In addition, we also replaced a closet and master bedroom door.
Now, this home is move-in ready.
Ready to learn how Monk's can help you?
Contact us for your free, no obligation consultation and estimate.
Call the office at 973-635-7900 OR