Project Info
Location: Westfield, NJ
Scope of work: Dustless Floor Refinishing
The entire first floor of this Westfield, NJ home was treated to a complete floor refinishing project by our team at Monk's Home Improvements. In only three days this entire project was completed.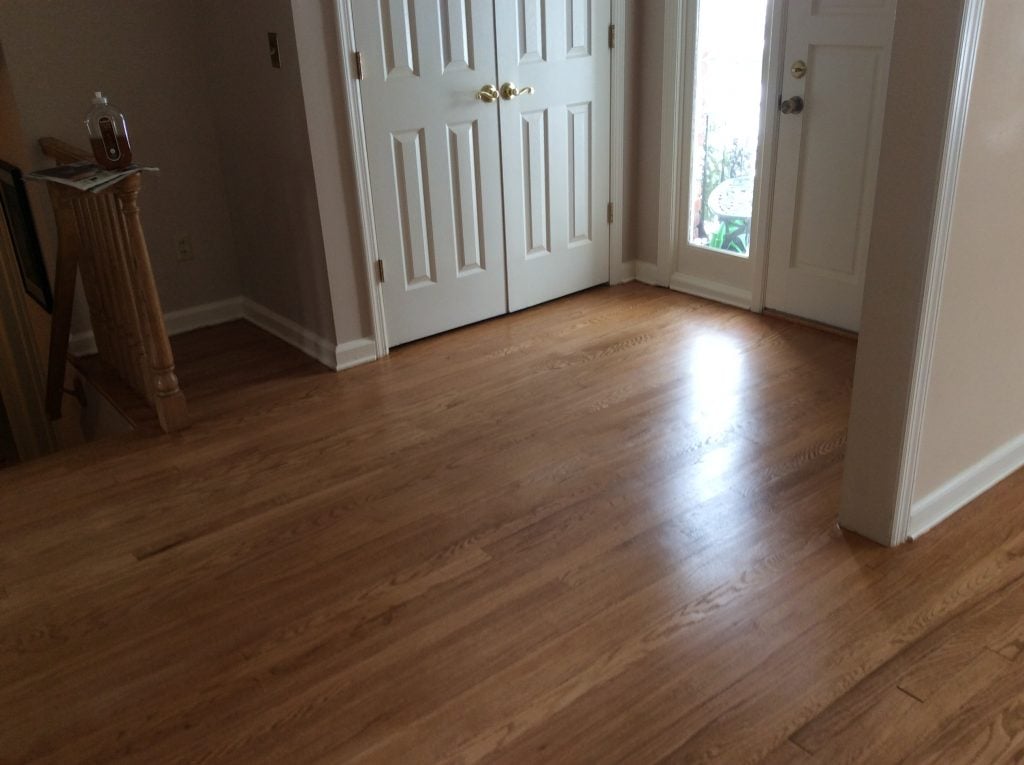 Monk's Method
The hardwood floors of this home were in desperate need of some attention.
Our team of skilled workers brought in the usual system of hoses and vacuums to ensure that the entire sanding process was dust-free and as efficient as possible.
Once the floors were completely smoothed and sanded the floors were given two coats of stain. The homeowners worked with our team at Monk's to select the perfect color of stain for their home.
Following the stain, the floors were treated with a waterborne poly finish.
To see more dustless floor refinishing projects by our team at Monk's check out our flooring gallery.
If you would like to see other projects by our team at Monk's check out this floor buffing project, or this hardwood floor refinishing project.
If you are considering a hardwood floor refinishing project for your home we would like the opportunity to tell you why we think we are the best hardwood floor refinishing contractor in Westfield, NJ 07090.