Project Info
Location: Randolph, NJ
Scope of Work: Kitchen Floors
The owners of this home in Randolph, NJ worked with one of our designers to select the perfect tile for their kitchen. This project began with the removal of all of the kitchen's old square tiles.
The original kitchen floor tiles were replaced with porcelain tile with the look of hardwood. Monk's installed the tiles in a brick pattern. Then, we used light grout to finish the installation. This type of tile could be laid staggered to appear more like wooden planks. In that case, we would recommend a darker grout that is close in color to the tile.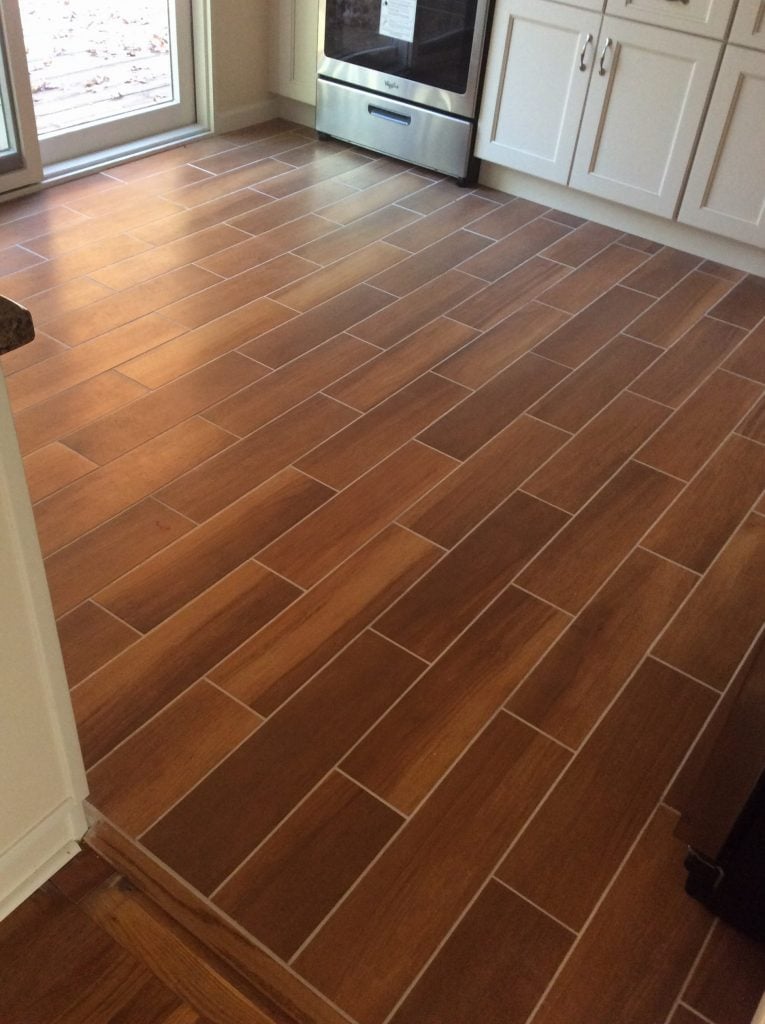 Monk's Method
Selecting a new kitchen floor takes careful consideration. The kitchen is the most highly-trafficked room in any home. Additionally, kitchen floors are prone to cooking and eating spills. Therefore, a few materials stand out as obvious choices for kitchen floors. The most obvious is ceramic or porcelain tile. Tile is watertight and highly durable. Tile is easy to clean. Since tile comes in endless shapes, colors, and styles, a homeowner would surely be able to find a tile that will look great in their home.