Project Info
Location: Mount Tabor, NJ
Scope of Work: Basement Finishing, Luxury Vinyl Tile Floor Installation
This home featured a standard unfinished basement made of cement blocks with a cement floor. The basement was a purely utilitarian space. The basement housed the water heater, washer, and dryer. The homeowner wanted a finished basement area to make laundry more pleasant, and to also increase her home value.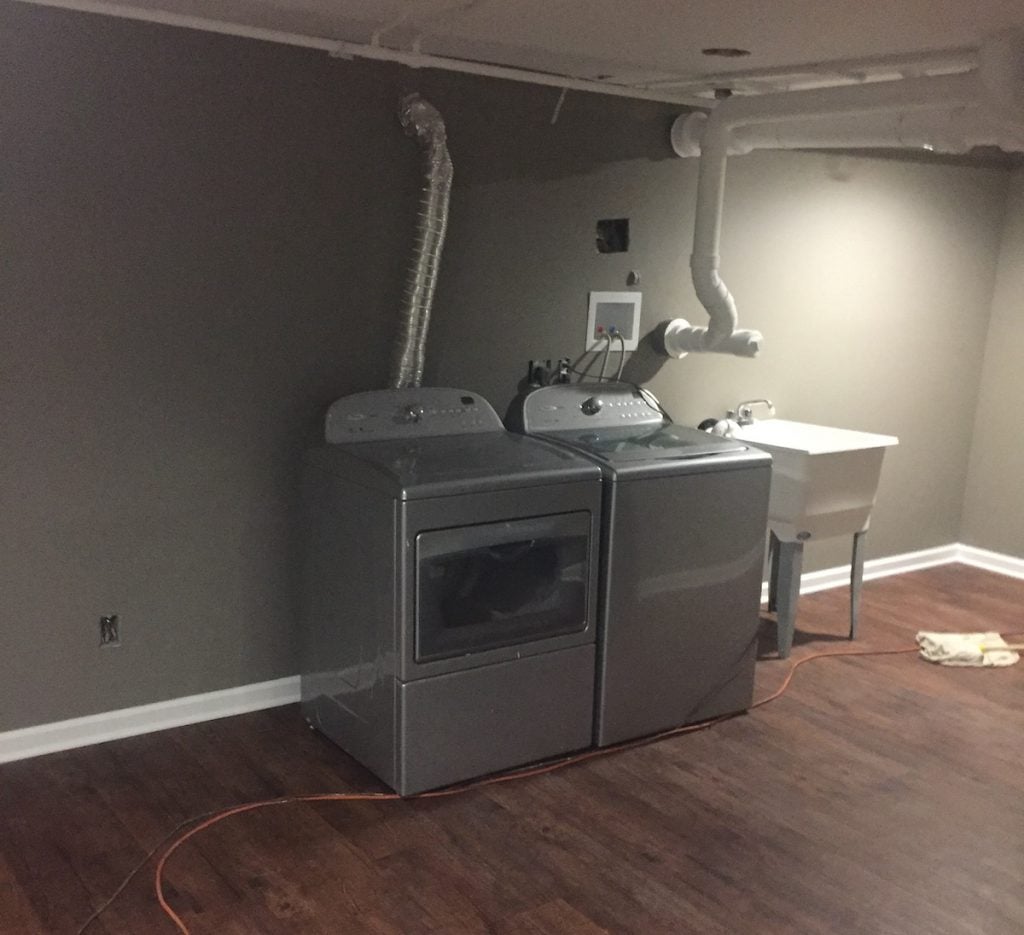 Installing Luxury Vinyl Tile Flooring in Basement
This basement finishing project was a standard remodeling project. Essentially, we made this cold, cement room into a finished space that could be used for a number of purposes.
The demo portion of this project was very minimal. We removed the stair railings and the paneling that covered portions of the basement walls. The fluorescent tube lighting was replaced with recessed lighting. Then the carpenters boxed in all of the beams. They installed sheetrock over the walls and ceiling including up the stairway. This would create a uniform, finished appearance.
We installed luxury vinyl tile flooring throughout the basement, including the stairs. LVT is a great product for the basement. It has the appearance of hardwood, in this instance. However, LVT is softer and is stain and scratch resistant. This durable material is also thick. Therefore, it provides insulation and comfort underfoot. We display and sell luxury vinyl tile, along with pre-finished hardwoods and tile in our showrooms.
The carpenters added the base molding. Then the painters came in and painted all the walls the same color. The trim and exposed plumbing were painted white.
Now, this home has increased its value and given the homeowner a comfortable area for laundry.