Project Info
Location: Mountain Lakes, NJ
Scope of Work: Hardwood Floor Refinishing
This contemporary home was nestled in a beautiful, wooded setting with walls of windows and french doors. However, all the natural light damaged the hardwood floors, and there was also water damage from potted plants. We were able to remove these stains and return them to their original color and condition.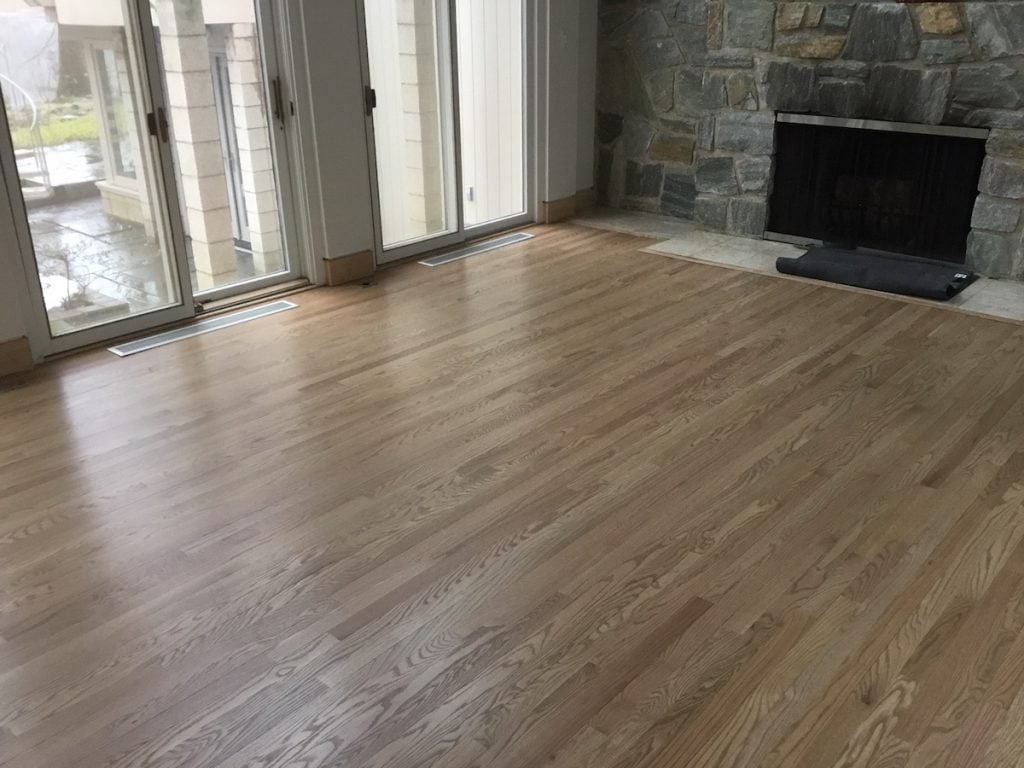 Sun Damaged Floors
Any room that receives a lot of natural light is susceptible to sun damage. The sun can lighten upholstery, fade drapes, and discolor hardwood floors. We see sun damaged floors very often, but fortunately, we are able to fix them with little problem.
Once everything in the room is cleared, we bring in our dustless sanders with HEPA filters. The sander removes the top layer of the hardwood, revealing a fresh layer of wood underneath. Once the floors have been sanded and cleaned, we applied a light stain to the floors. Since these rooms have so much woodwork, it was important to match up the colors. A polyurethane was applied to seal the hardwood floors once the stain had dried.
In a matter of days, we were able to restore the floors back to their original condition.
Ready to learn how Monk's can help you?
Contact us for your free, no obligation consultation and estimate.
Call the office at 973-635-7900 OR