Project Info
Location: Madison, NJ
Scope of Work: Subfloor replacement
The owners of this home were preparing their home for sale. A preliminary inspection uncovered asbestos floor tile throughout a good portion of the home. They had a licensed asbestos removal company take care of removal and disposal of the tiles. Then they brought us in to replace the uneven and damaged subfloor.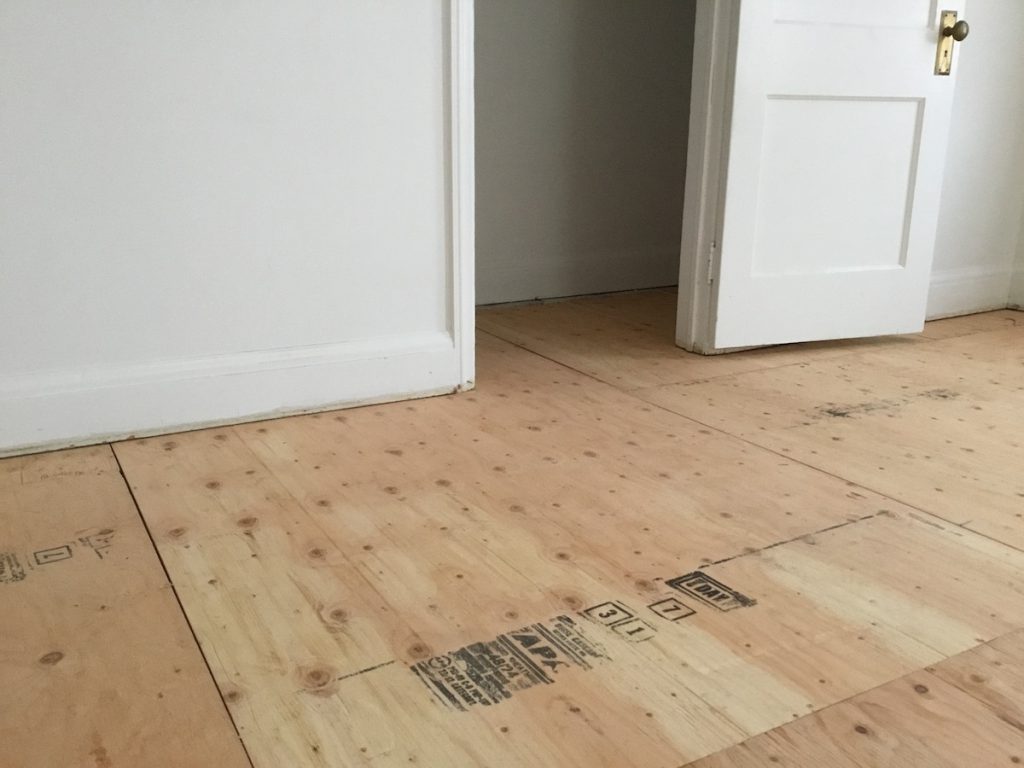 Subfloor Replacement
Not every home improvement project results in gorgeous "after" photos. Some are routine maintenance or repair work. Typically, projects done before putting a house on the market are essential in order to pass inspection. This project was certainly not glamorous. However, it did allow the owners to sell the home quickly and cost-effectively.
After the asbestos tile was removed by the removal company, a damaged and uneven subfloor remained. Rather than go to the time and expense of replacing all the flooring, the owners elected to simply replace the subfloors. This would give the new homeowners a level, clean surface to install whatever type of flooring they preferred.
Our carpenters got to work by first removing the existing subfloor. They had to work carefully by balancing themselves on the framing. The carpenters installed the subfloor piece by piece until all the rooms and hallways were covered.
In just two days the carpenters had completed the project. This allowed the home to get on the market faster than if they had replaced all the flooring.
The home sold quickly and the new homeowners were able to install the perfect flooring for their family.
Ready to learn how Monk's can help you?
Contact us for your free, no obligation consultation and estimate.
Call the office at 973-635-7900 OR