Project Info
Location: Madison, NJ
Scope of Work: Garage Floor Epoxy, Garage Painting
The single car garage at this Madison NJ home gets lots of use. In addition to storing a car, it also provides storage for bikes, sports equipment and other household items. We were asked to give this garage a makeover with fresh paint on the walls and epoxy to seal the garage floor.
The floor of the garage was originally painted red. After years of use, the paint was worn completely off in some areas, exposing the bare cement underneath. This created a surface that was difficult to clean, and therefore quite stained.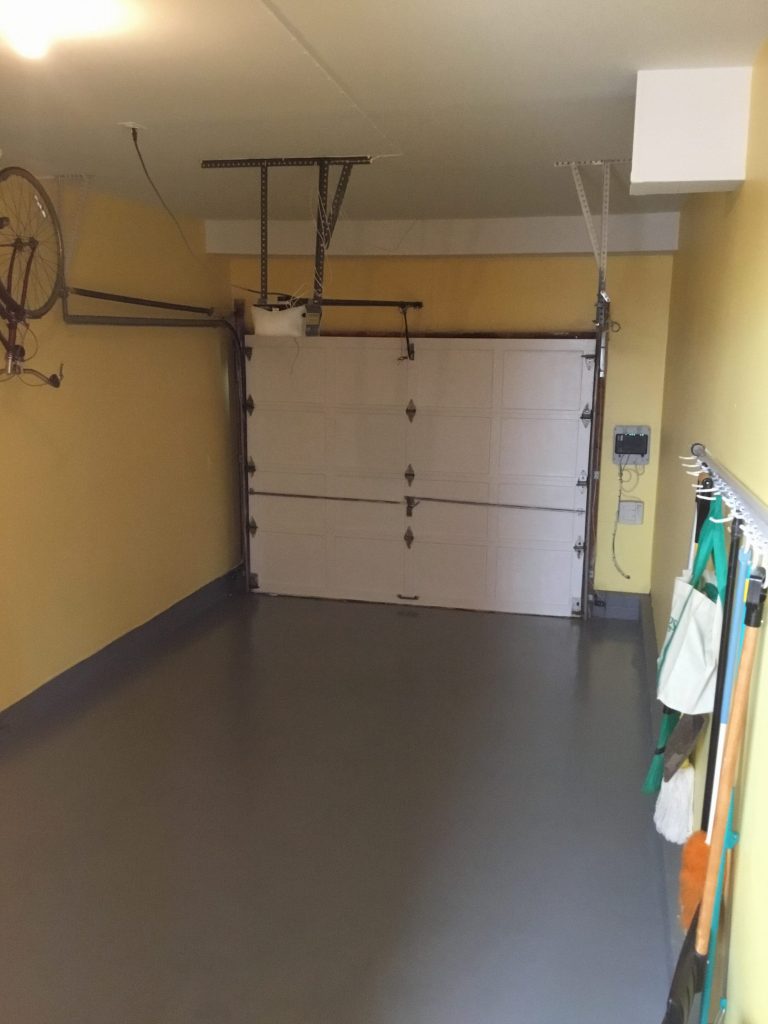 Monk's Method
The first step in updating this garage is to remove the existing red paint on the garage floor. In order for the epoxy to properly adhere to the cement floor, it needs to be applied to an unsealed surface. We used a grinder to remove the old paint from the floor. Then we pressure washed the floor. This took about a day to complete.
Then, we applied two coats of epoxy to the garage floor to create a waterproof seal.
Finally, we painted the walls of the garage a bright yellow to complete the fresh, clean look of the space.
Now this garage floor is sealed and will be easy to clean with just the spray of a hose.
Call 973-635-7900 for Monk's to apply epoxy to your garage or basement floor.
Interior Painting by Monk's
We've been painting local New Jersey homes since 2007. If you are considering an interior painting project for your home, please visit the Interior Painting Gallery for examples of our work.
Additionally, we offer exterior painting, carpentry, flooring and kitchen and bath remodels. Any home update you need, Monk's can help.
Call us at 973-635-7900 to schedule an estimate for your home project today.