Project Info
Location: Madison, NJ
Scope of Work: Interior Painting
Wallpaper is making a resurgence but typically applied in smaller areas like in a bathroom or on an accent wall. However, the wallpaper that lined the hallways and stairway in this Madison, NJ home was definitely dated. So, the homeowner requested that we remove all the wallpaper and replace it with a few coats of fresh paint.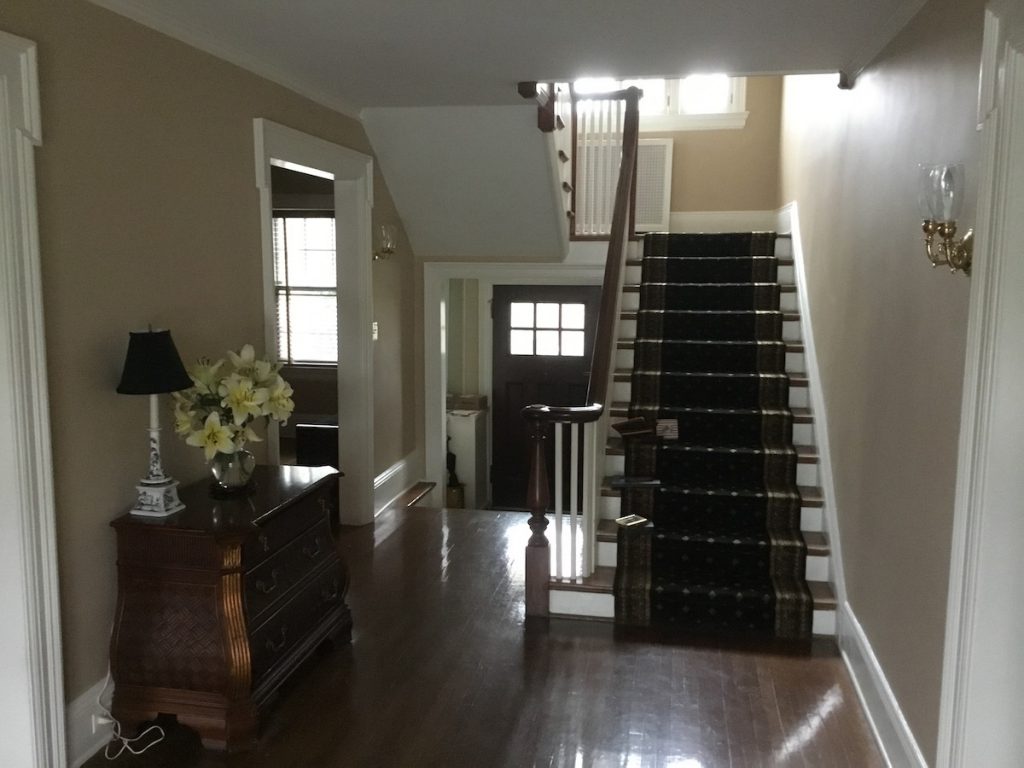 Hallway Wallpaper Removal
The first step for this project was to remove the wallpaper. Sometimes the painters get lucky and the wallpaper comes off in large strips. Other times, it's a painstaking process of steaming and scraping. This hallway wallpaper removal project was somewhere in the middle. We steamed the paper and were able to get it off fairly easily. We performed this wallpaper removal in the hallways and the stairway.
After the painters removed the wallpaper, they washed the walls in order to remove any residual wallpaper paste. Then the painters gave the walls a skim coat to even the surface. Skim coating gives the walls a nice smooth finish. The painters applied a primer to all the walls after the skim coat had thoroughly dried. Lastly, the painters painted the walls with two coats of paint. They painted the trim areas with one coat.
After four days, the walls were finished and looked beautiful and up-to-date.