Project Info
Location: Randolph, NJ
Scope of Work: Interior Painting
This Randolph, NJ home featured a classic L-shaped or quarter-turn staircase. It featured chair rail and formal green wallpaper. The homeowner wanted to simplify the look of the stairwell by removing both the chair rail and wallpaper.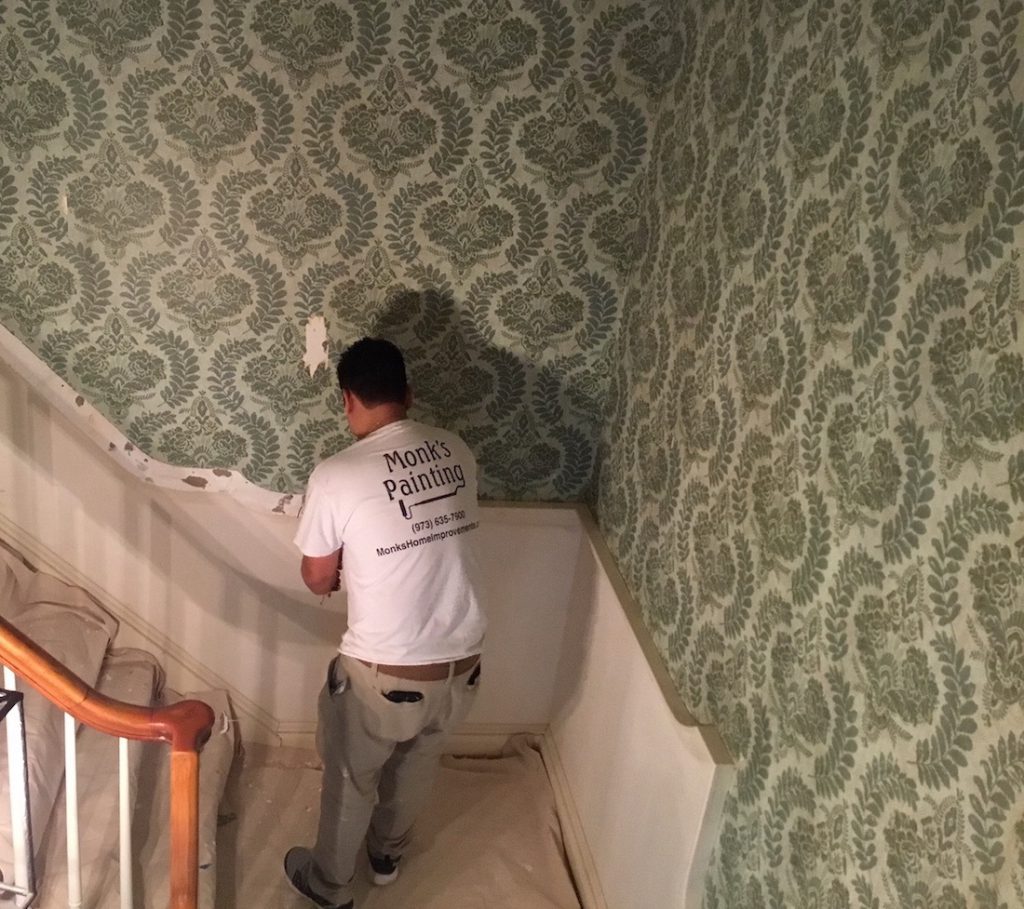 Stairwell Wallpaper Removal
Removing wallpaper can either be a fairly quick, or a fairly laborious job. If you are lucky, the paper comes off easily and the walls underneath are in good shape. Unfortunately, there is little way of knowing what you are in for until you begin. That's why homeowners often opt to have us handle the removal and wall repair.
For this job, we began by removing the traditional chair rail molding that was in the stairwell. Once the trim was removed, we got to work on the wallpaper. We steamed off the paper. Then we washed down the walls to make sure all the wallpaper paste was removed. Afterward, we filled in any holes with spackle and smoothed out the surfaces. Once the spackle was dry, we primed and painted the walls.
Now, this stairwell wallpaper removal job is complete. The homeowners have a plain, clean surface where they can hang artwork or leave it as-is.
Ready to learn how Monk's can help you?
Contact us for your free, no obligation consultation and estimate.
Call the office at 973-635-7900 OR