Project Info
Location: Madison, NJ
Scope of Work: Whole House Interior Painting
We provided these Madison NJ new homeowners with whole-house interior painting and floor refinishing before move-in day.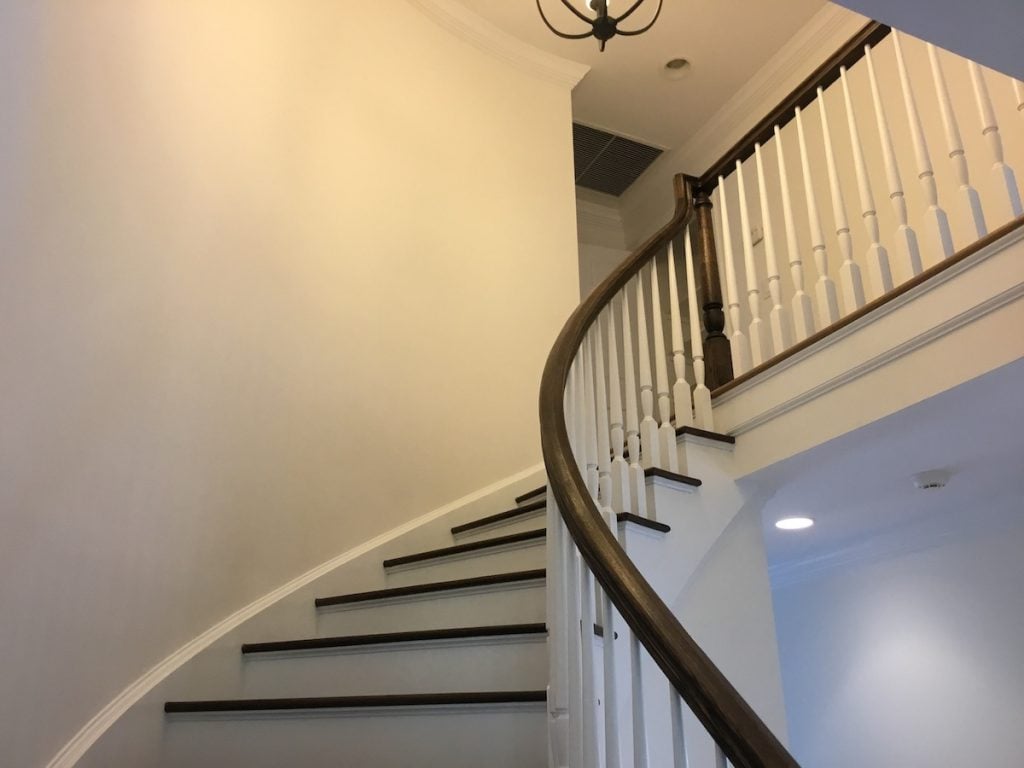 Monk's Method
Moving house is one of the most stressful life events. With all the paperwork, inspections, and packing, most new homeowners are pretty frazzled by the time closing day finally arrives. That's where Monk's can really help out. We can tackle large jobs with tight timelines. We've helped out many new homeowners make improvements to their new home before they even move in.
We met the new homeowners at the house as soon as they closed. We tested some colors for them and they selected the paint colors for every room in the house. Sometimes homeowners have a difficult time selecting colors. It can be overwhelming since there are so many to choose from. We can provide you with a full fan deck to look at colors in your home in your light. We can also sample colors for you if you are really unsure. We also recommend checking out Sherwin-Williams Color-Snap Visualizer to help virtually color your room.
The homeowners left to finish packing and Monk's painters got to work. We painted the house top to bottom. Walls, doors and all interior trim. It took a week to complete. We coordinated our painters and floor crew during this week. This maximizes efficiency and makes sure everyone had the space they needed to complete their work on time.
When we turned the house back over to the homeowners, they had a freshly painted house and all newly refinished floors. Now they could move in fully, enjoy their new home right away, and relax!
More Interior Painting Projects
Monk's started out as a painting business. Although we do everything from carpentry to floors to remodeling, we still have a number of crews dedicated to nothing but painting. These experts can transform your home inside or out. You can see some of their work in our interior painting gallery to get some ideas or inspiration.
If you'd like a free estimate for your interior painting project, then please give Monk's a call at 973-635-7900. Schedule your free estimate today!