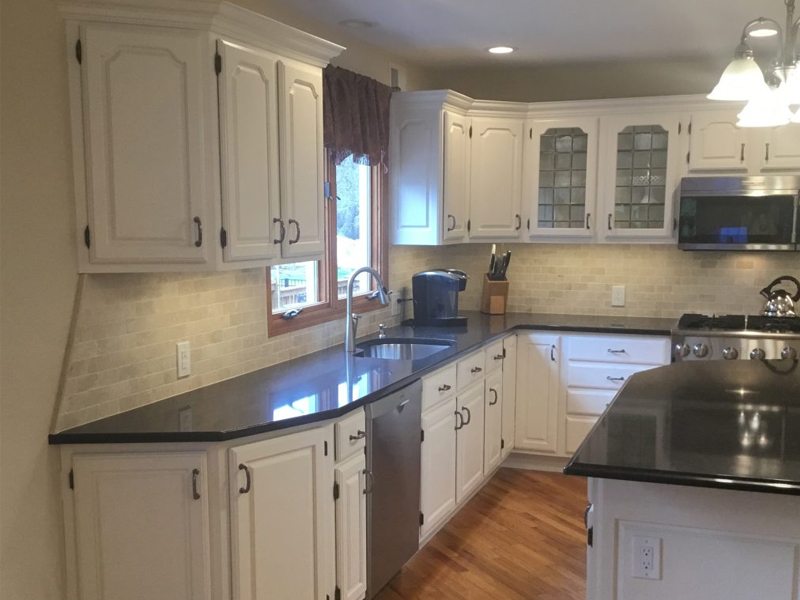 Monk's Method
Painting your kitchen cabinets is a great way to update your kitchen without the expense of new cabinetry. All of the cabinet doors were removed and carefully spray painted by our team.
The existing cabinet frames were sprayed in place.
The existing desk area was removed and replaced with a new wine rack, wine refrigerator, and open shelving.
Two cabinet door inserts were replaced with glass, and custom crown molding was added to all of the cabinetry.
All new kitchen countertops and tile were selected and purchased from our showroom.
A brand new tile backsplash was also installed to give the space a more finished and sophisticated look. A new undermount sink was purchased and installed as well.
To complete the transformation new under cabinet lighting was installed throughout the kitchen.
In just four weeks this entire kitchen makeover was completed. Another great job by our team at Monk's Home Improvements!