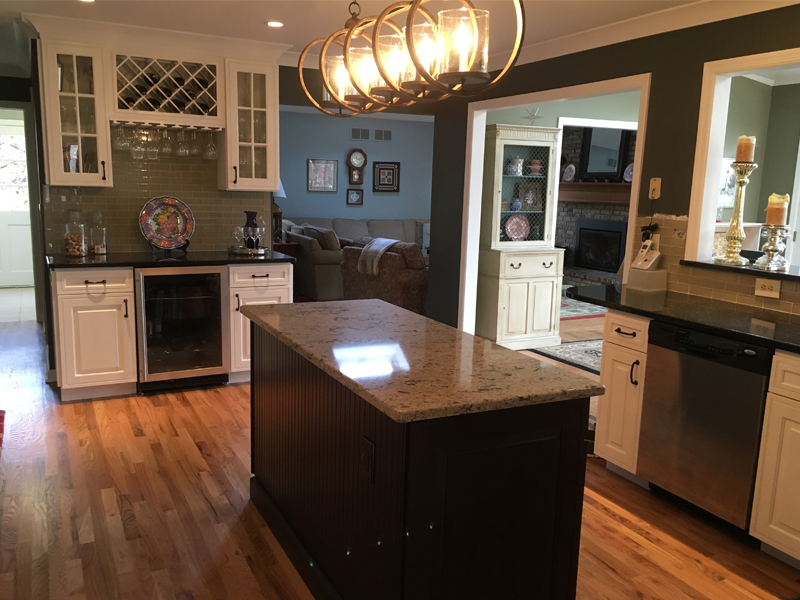 Monk's Method
This project began with our team removing nearly all of the kitchen's existing fixtures. All soffits and upper cabinets were removed and replaced with new ones. New cabinets were brought in, although all cabinet frames were reused. New drawers, door-faces, and new hinges were installed and made to retrofit the reused base frame, which was also updated with a new paint job.
The entire existing kitchen island was also removed and replaced. The new island featured plenty of storage space, including a special shelf to be used for storing cookbooks.
The tile floor was completely removed. Our team installed brand new hardwood floors which were then refinished using our dustless floor refinishing system.
New countertop was installed on the new island, but the existing countertop was reused throughout the rest of the kitchen.
A brand new backsplash, beadboard, a new faucet, and new lighting were also installed.
The room was finished up with a full interior paint job. In only six weeks the space was completely transformed.