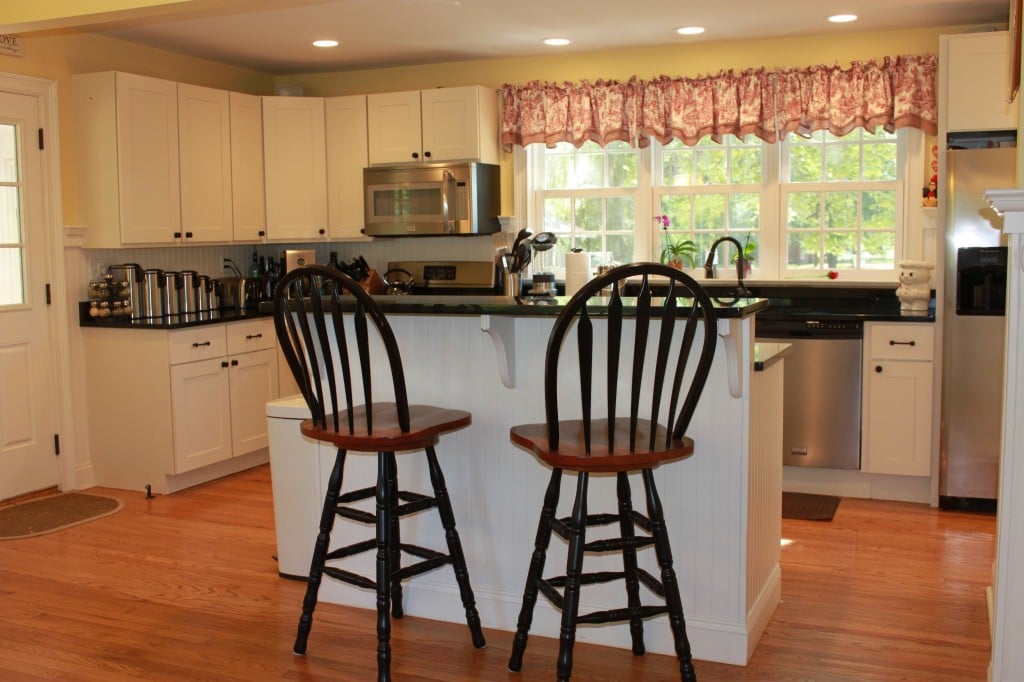 A Bit of a Fixer-Upper
After 20 years in the home improvement business working in some of the most beautiful homes in New Jersey, Ty Monk, owner of Monk's Home Improvements, took his time to consider which finishes and features he would incorporate into his own home. Ty had made careful notes along the way waiting for a chance to put his plan into action. The time came in 2010 when he and his new wife, Viviane purchased their first home.
The house was a 1940's fixer-upper on a beautiful lot in Green Village NJ. The biggest challenge was trying to maintain the character of the 1940's country home while updating it with modern amenities. In the end, they were able to bring the house up to date. The home now fits the lifestyle of their growing family without changing the footprint of the home.
Starting Fresh
The day they closed on the property Ty and Viviane left town for a few days of vacation. While they were gone, Ty had arranged for a demo crew to come in and completely gut the kitchen and first-floor living space.
Before and After of Ty Monk's Kitchen Renovation
When they returned they were greeted with a clean slate and lots of design choices to be made. Luckily for Viviane, Ty had already given this remodel 20 years of thought and preparation. On the list of must-haves for the kitchen were:
Open floor plan- They opened up the space and improved traffic flow by removing a wall allowing the use of the back door into the kitchen.
Kitchen Island
Eat-in Kitchen- Never a fan of the wasted space of a seldom-used formal dining room, the Monks were looking to make functional use of all the square footage in this 1500 square foot home by adding an eat-in kitchen.
Lots of light- Ty brought in tons of light by replacing all the windows and doors throughout the house. He also upgraded all the lighting to help brighten up the kitchen.
Clean design- with the help of a color consultant, Kim Kunze from McGrath's paint and hardware they were able to select a light color paint scheme to go with the beadboard paneling and natural wood floors.