New Cable Railing
Location: Montville, NJ
Scope of Work: Interior carpentry, interior painting
This home featured a traditional oak railing system in its main staircase. Additionally, this same railing system was used to separate the dining room from the sunken family room. The homeowners wanted to replace this traditional look with something more modern. Therefore, we put in a cable railing system in both places.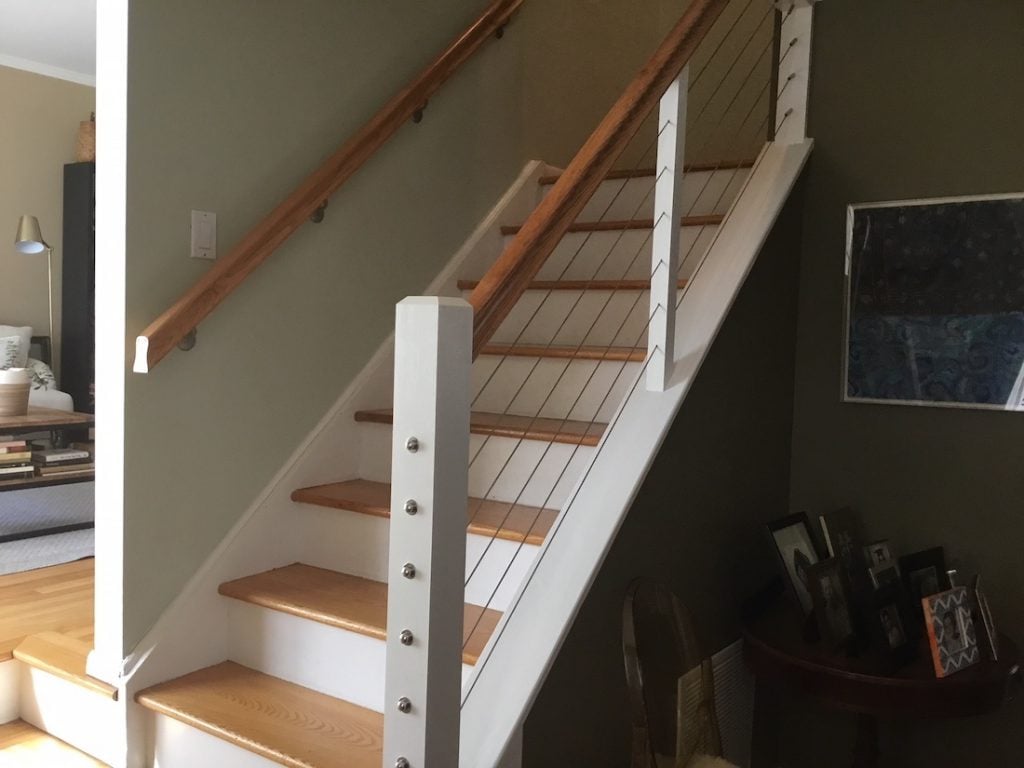 New Cable Railing
The homeowners visited our Morristown, NJ showroom where they discussed their options with a member of our team. They selected a transitional style that would both complement the traditional style of their home while updating the overall look. The advantage of the cable railing is that is visually light, so it doesn't block the view or flow from one room to the other.
For the installation portion of the project, we began by removing all the existing railings. Then the new posts were installed. The cable railing was installed, as well as the new handrails. In the dining room, we sealed the new posts and handrails to match the existing hardwood flooring.
In the stairwell, we painted the posts white. Then we stained the handrail.
In just a day this job was complete. Now, this Montville home has a lovely cable railing system.
Ready to learn how Monk's can help you?
Contact us for your free, no obligation consultation and estimate.
Call the office at 973-635-7900 OR