Project Description
Location: Chatham, NJ 07928
Scope of Work: Interior Carpentry Timeline: 3 days
If you have a standard New Jersey basement, you probably have small "hopper" windows at the top of the walls. They are small, rectangular windows that don't let in much light. But there are creative solutions!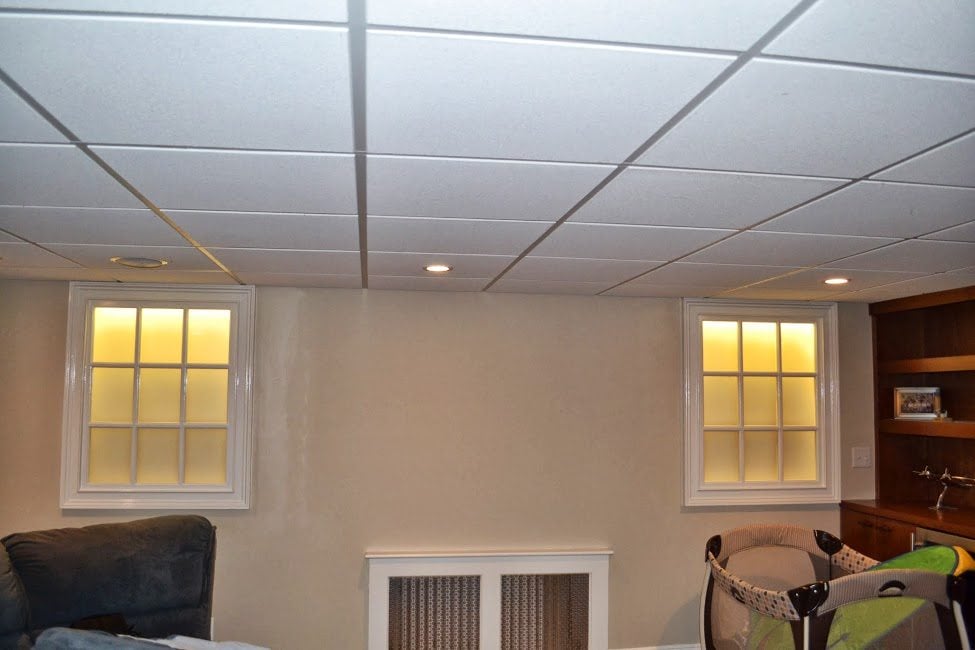 Monk's Method
To create larger windows, you need to dig out around the foundation and cut through the concrete. It's not a very quick or inexpensive project.
However, there are ways to bring in more light to dark basements. Of course the most obvious is to add lighting like high hats, track lighting or lamps.
There are also more creative ways to add lighting which may also give the feel of an above-ground room. In this case, we created faux windows.
First we framed out the new faux windows which will be larger in size. Before installing, we painted the plywood backer with a white semi-gloss paint. This would help reflect the light and add to the illumination.
Then, LED lighting was wired for the windows. LED lighting is low voltage, does not give off any heat, and does not require any bulbs. The lights ran off an independent switch and were tested.
Frosted glass was used for the faux windows. Traditional grills were added to match the rest of the home's windows.
Now this basement is always "sunny".
Learn more
More Projects: Special Projects Gallery, Interior Carpentry Gallery
As you can see, we will work with you to come up with creative solutions to your home improvement challenges. Have an issue that you're not sure how to solve? Give us a call and we'll set up an appointment for you to meet with the Estimator in your town. Give us the opportunity to get creative!
Call 973-635-7900 today.