Project Info
Location: Basking Ridge, NJ
Scope of work: Carpentry, Tile Installation, Interior Painting
This Basking Ridge home was drastically updated by our team at Monk's Home Improvements when we created a new mudroom from an existing portion of the garage, and updated the home's existing laundry room.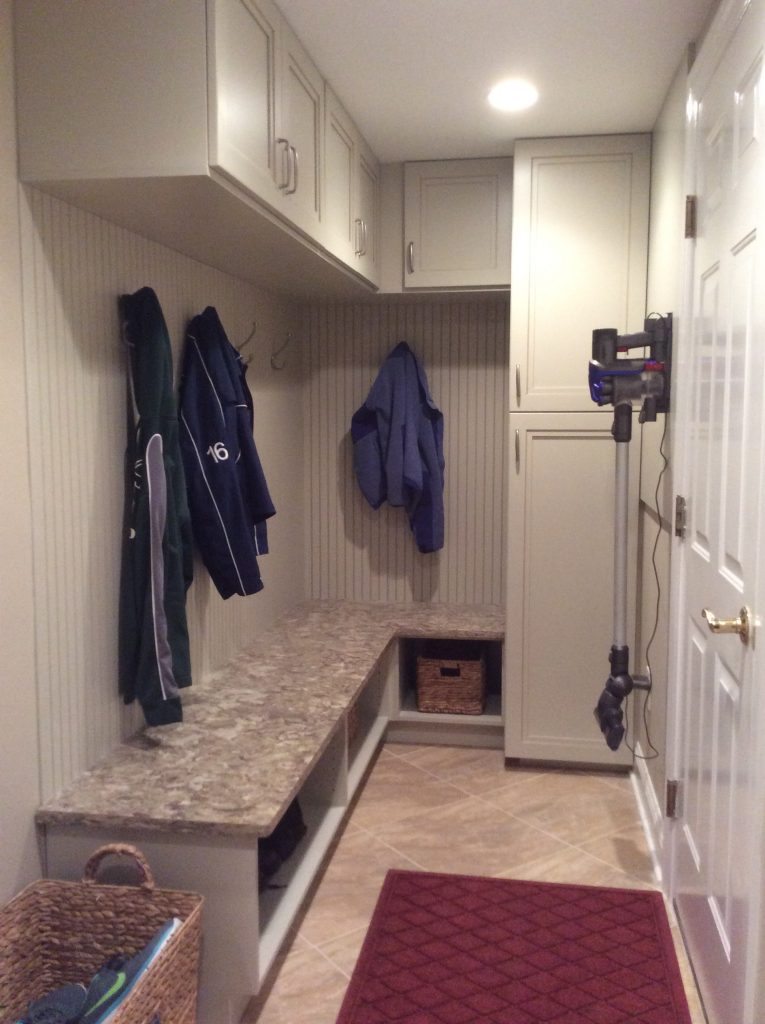 Monk's Method
The homeowners wanted a mudroom in their home. They wanted a place to store family members coats and shoes, keeping everyone organized. Working with the Project Manager, a Designer from our Showroom created the layout. All of the materials were ordered, delivered and installed by Monk's.
This new mudroom was built by our team and outfitted with new cubbies with a bead board backing with plenty of hooks to help keep this home organized. In the mudroom a new quartz bench top was also installed, along with all new cabinetry. A new broom closet was built to help provide additional storage. All new tile flooring was also installed, carrying into the kitchen which our team at Monk's also entirely renovated.
We installed all new cabinetry, shelving, sink and hardware.
In just three weeks our team at Monk's Home Improvements had impressively revamped two spaces in this Basking Ridge, NJ home.