Project Info
Location: Madison, NJ
Scope of work: Loft Renovation, Bathroom Installation, Tile Floor Installation, Interior Painting
These homeowners wanted their open loft area to be reconfigured to provide a more traditional living space for their large family. We closed up the loft space to make room for a new bedroom and bathroom, and refinished the hardwood floors to tie the space together.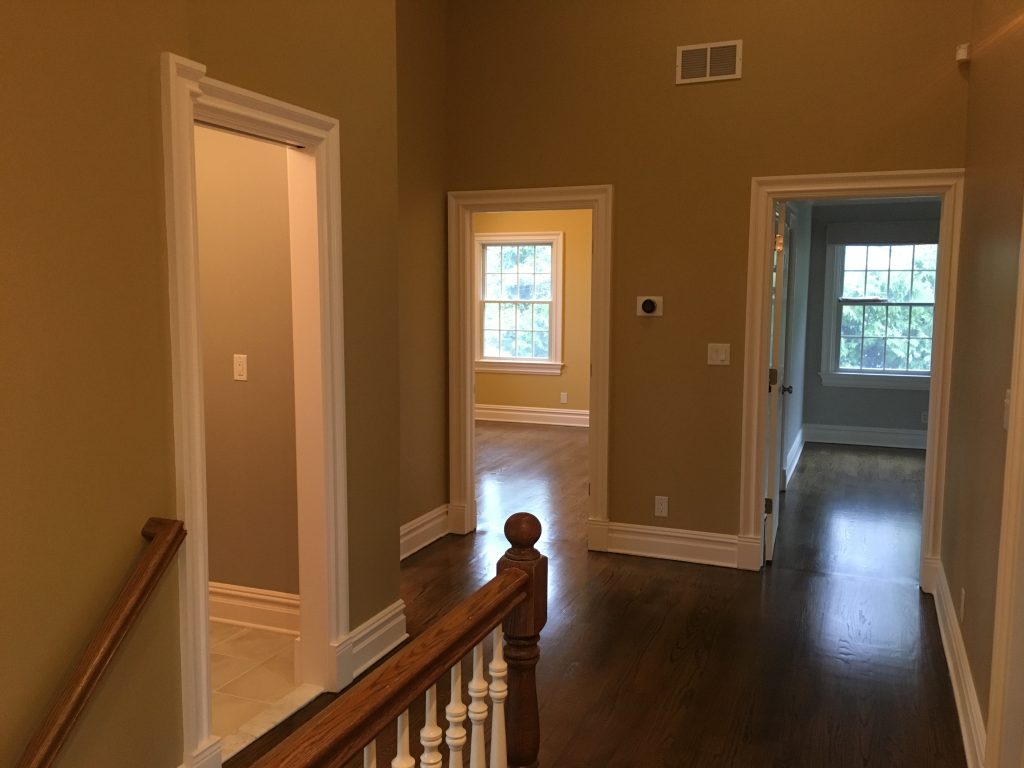 Monk's Method
Our team at Monk's completely transformed the loft space in this home.  The homeowners wanted to get more use out of this space. Our team of carpenters completely closed off the loft, creating a separate bedroom space, bathroom, and laundry room.
Our skilled carpenters can help you completely re-imagine any space in your home.  All new walls were carefully framed out.
The tiled area, which once served as the laundry room, was re-purposed into a new bedroom space.  The tile floor was removed and matching hardwood floors were installed.  A new closet was built in the bedroom as well.
Our team relocated the laundry room all the way forward to the upstairs portion's new wall (where the existing railing once was).  A new bathroom was built next door to the newly located laundry room.  All of the new walls were carefully sheetrocked.
A new tile floor was installed for the laundry room. This 3/4 bathroom was completely tiled by our team at Monk's  This space was fully equipped with a toilet, vanity, and a shower. The bathroom, just like the other rooms in this project, was given a full interior paint job.
Loft Rennovation
A full paint job complete with primer followed by two coats of interior paint was given to this entire section of the second floor.
Then we painted the new bedroom and equipped it with a full closet. While on site our team also stained and refinished the home's hardwood stairs, and the hardwood on both the first and second floors of the home. Over the course of several weeks our team performed an immense renovation, completely transforming this Madison, NJ home.