Project Info
Location: Madison, NJ
Scope of Work: Interior carpentry, interior painting
Many homes in our northern New Jersey area are colonials and feature wooden railing systems. Even new builds typically feature a more modern version of the traditional wooden railing system. However, this Madison, NJ home had a non-traditional wooden handrail and metal spindles. We replaced the staircase railing with one that better suited the home.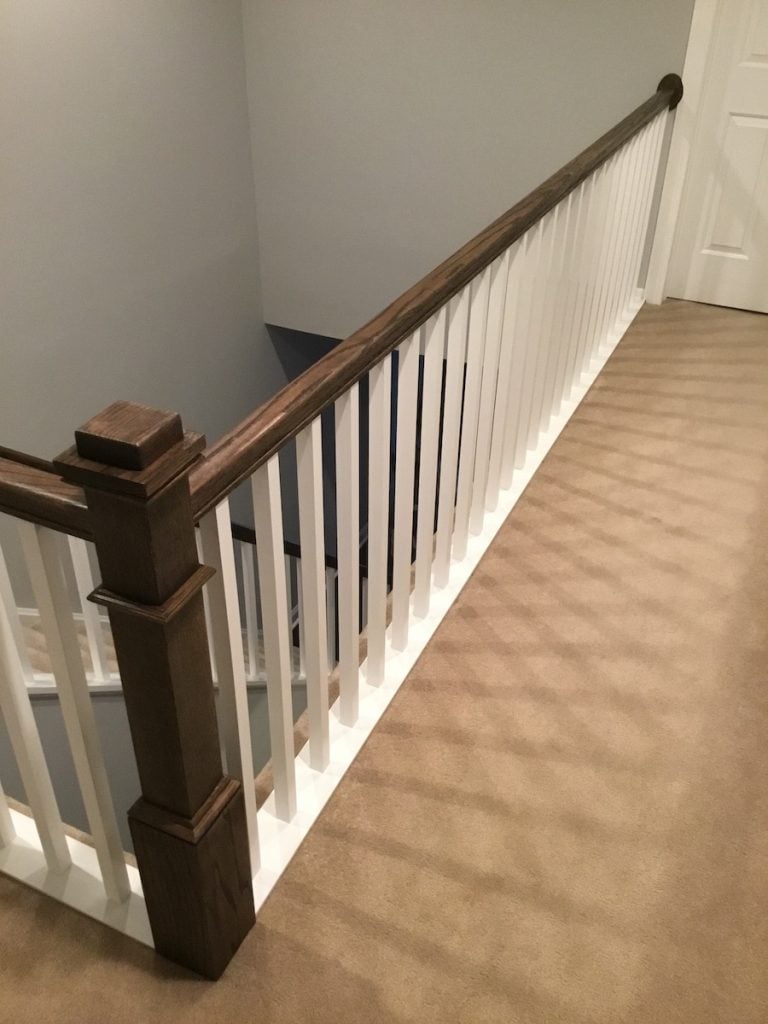 Monk's Method
First, the homeowner selected the style of her new railing. The foreman secured all the necessary materials.
Then carpenters began by removing the existing railing. The handrails and spindles were all removed. An additional matching handrail that accompanied a separate set of stairs was also removed.
Carpenters first installed the new newels and spindles. Then they installed the sections of handrails. Flat caps were used to top the newels. The required carpentry work took about a day and a half to complete.
The painters painted the spindles white. The painters applied a stain to the handrails and posts which matched the hardwood flooring on the first floor. A couple of coats of poly were also applied to seal the wood and offer protection. This took two days to complete which included drying time.
Now the new staircase handrail system is complete. The new look compliments the rest of the home's look and decor.
Ready to learn how Monk's can help you?
Contact us for your free, no obligation consultation and estimate.
Call the office at 973-635-7900 OR