Project Info
Location: Boonton, NJ
Scope of Work: Removing a damaged attic staircase and replacing it with a new one
Whether an attic is finished, or unfinished, used for storage or for living space, attics play an important role in any home. But what happens when a damaged staircase prevents you from accessing your attic? Easy! Do what these homeowners did. They called us to install a replacement.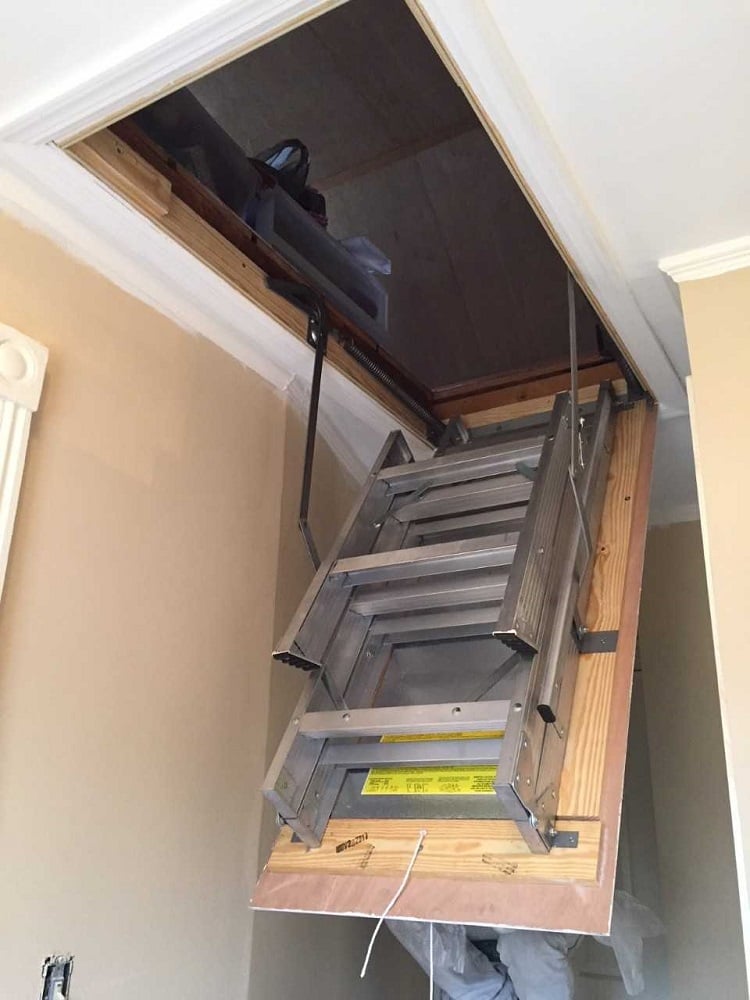 Monk's Method
These New Jersey homeowners needed to replace their attic stairs and called Monk's to handle it all.
The first step in the process was for a Monk's Estimator to come and provide an in-home estimate. This allows for the Estimator to discuss the situation, review the current condition, and offer solutions. In this case, it was decided that a full replacement of the attic stairs would be the best decision.
Once the Estimator took measurements of the existing space, he gave our showroom a call. They were able to source a comparable replacement. As you can see, they chose a metal pull-down staircase to replace the previous creaky, wooden one. The metal option is sturdy and will stand up to wear and tear.
Finally, the carpentry team got to work. First, they removed the existing stairs from the attic opening. Then they fit the new staircase in and finished the job. With the new attic staircase installed the attic was once again functional.
Monk's can help with smaller jobs, like this project. Additionally, we also provide full bathroom and kitchen remodels, even additions. Call today to schedule an estimate for your home project or remodel!
Ready to learn how Monk's can help you?
Contact us for your free, no obligation consultation and estimate.
Call the office at 973-635-7900 OR