Project Info
Location: Madison, NJ
Scope of Work: Interior carpentry, interior painting
If you are lucky enough to have a master bedroom large enough to have a sitting area, you might as well have a fireplace, too. These Madison, NJ homeowners wanted to warm up their room, literally and figuratively, by adding a fireplace. They called us to create this luxurious addition to their bedroom. Monk's built a stacked stone facade, installed an electric fireplace and installed a custom hearth and mantel.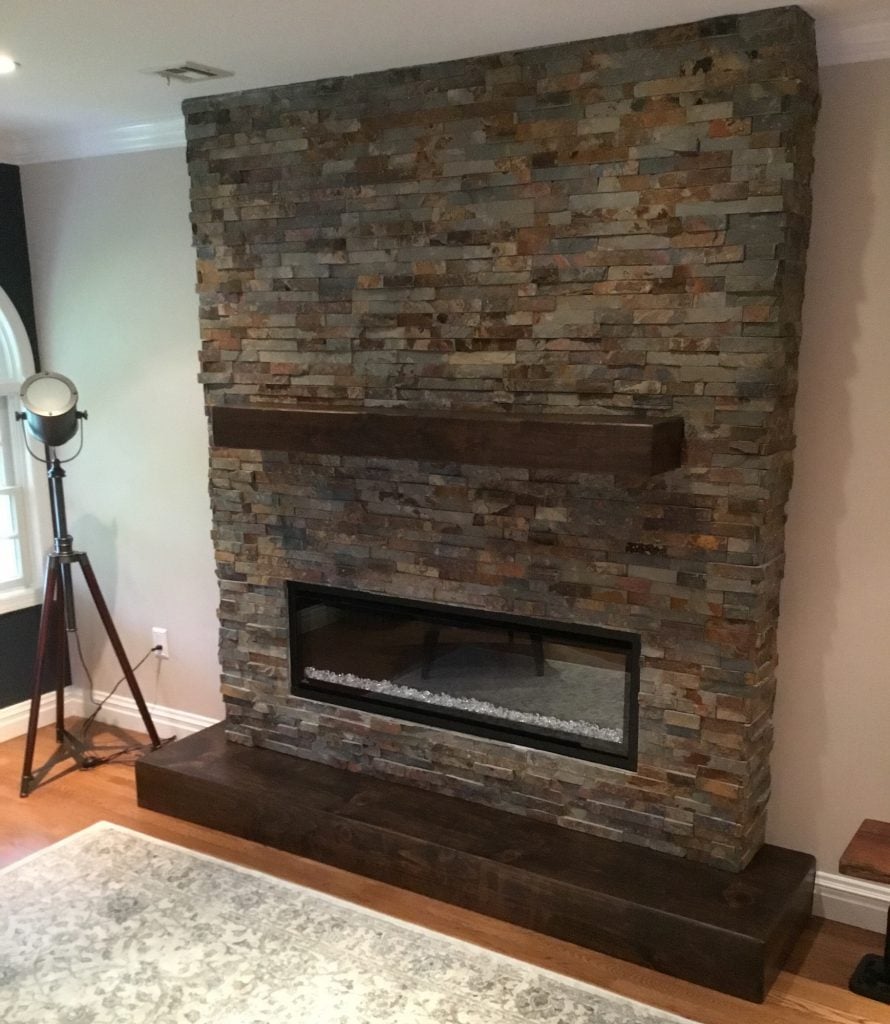 Monk's Method
Since the homeowners wanted the new fireplace to be positioned on an interior wall, an electric fireplace was the only option. A wood-burning or gas fireplace would be a much larger project. Based on the homeowner's vision, we drew up the plans. Then a licensed electrician came in to run the necessary wiring for the new electric fireplace insert.
Once that was complete, the carpenters got to work framing the hearth. Essentially, the carpenters framed out a wall over top the existing wall. They installed a cement backer board. This would provide the foundation for the stacked stone, which was installed next. Monk's layed the stacked stone from the ceiling all the way down to the hearth.
Afterward, our carpenters built a custom wood hearth and mantel. Then they stained both pieces before installing. Lastly, we installed the electric fireplace insert. In just 4 days this room was totally transformed with a new stacked stone fireplace.
Ready to learn how Monk's can help you?
Contact us for your free, no obligation consultation and estimate.
Call the office at 973-635-7900 OR