Project Info
Location: Morris Plains, NJ
Scope of Work: Wall removal, trim carpentry, interior painting
These new homeowners wanted to open their large living room and dining room by opening up the wall that separated the two rooms. They requested some unique picture frame molding and interior carpentry work that really personalized their new home.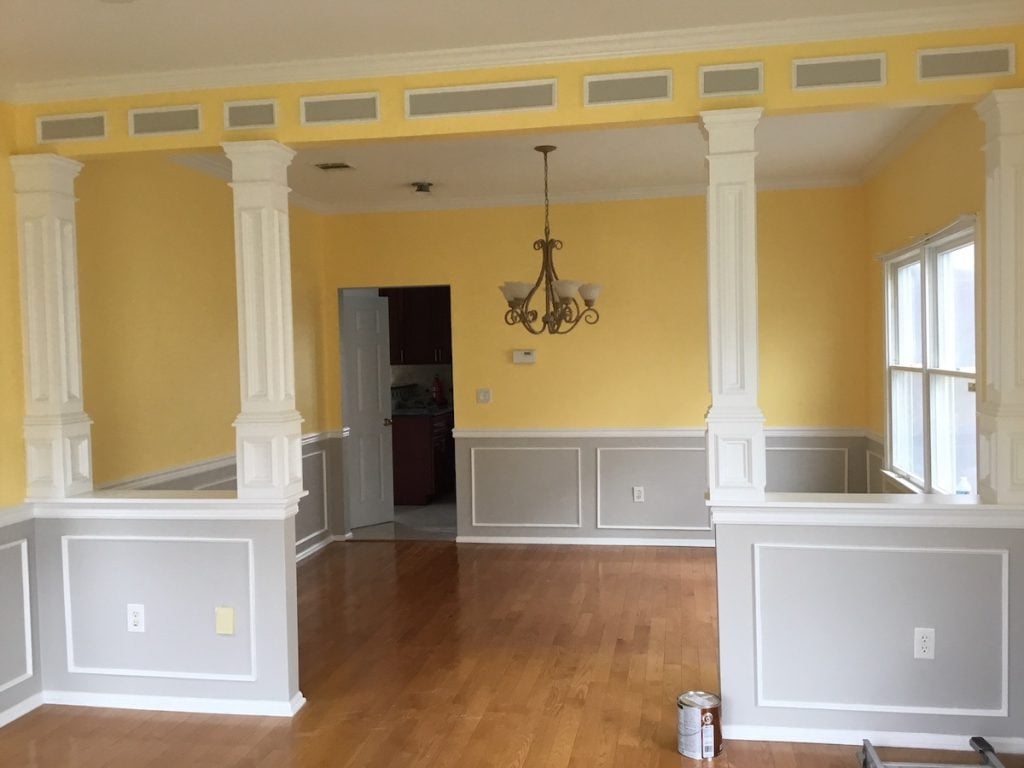 Wall Openings and Faux Columns
The living room and dining room were already fitted with picture-frame molding and chair rail trim. The homeowners liked these features, and in fact, wanted to add more custom woodwork to their home.
We began the project by opening up most of the wall that separated the two rooms. Then we boxed off the openings and wrapped the posts. We added custom trim to the four posts, per the homeowner's specifications. This carpentry work created faux columns. We also added picture frame molding across the top beam between the two rooms.
To finish off the project, we painted the two rooms. We spackled and prepped both rooms. The homeowner requested a bright yellow color for both the dining and living rooms above the chair rail. Painting both rooms with the same color palette also helps tie the spaces together.
Now the homeowners are ready to move in and start entertaining in their large living areas.
Ready to learn how Monk's can help you?
Contact us for your free, no obligation consultation and estimate.
Call the office at 973-635-7900 OR