Project info
Location: Morris Plains, NJ
Scope of Work: Interior carpentry, wallpaper removal, interior painting
This home's foyer didn't present a very open and welcoming feel to its guests. When walking in the front door, visitors were greeted with a hallway straight ahead and living room and dining room on opposite sides of the hallway. We opened up the space to improve the flow.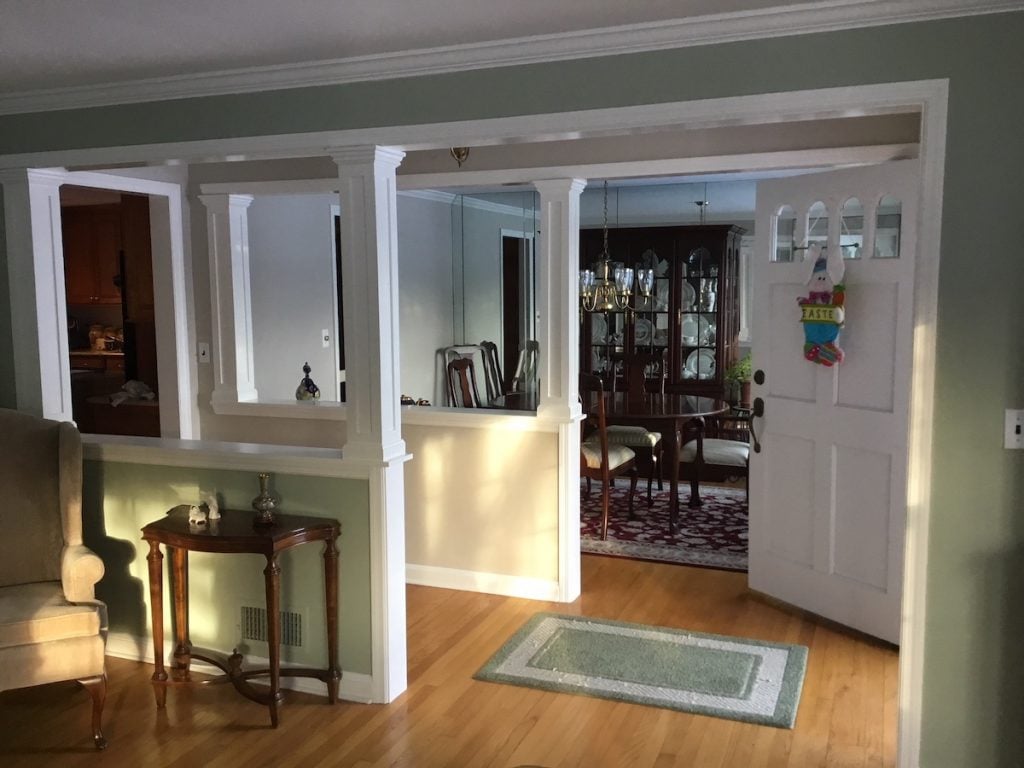 Monk's Method
The homeowners liked having two distinct rooms, so they wanted to keep a portion of the wall intact. Therefore, to begin, we marked off where the new wall openings would be created. We carefully opened the walls to avoid the electrical wiring. We'd need to relocate an electrical switch in order to accommodate the new openings.
We boxed in the openings and installed trim that was designed to look like columns. These faux columns give the walls some architectural character, as well as giving the impression that the cut-outs were an original feature.
Once the carpentry work was complete, we removed the wallpaper from the dining room. The living room and dining room were prepped for paint. The homeowner selected a neutral beige for the dining room and hallway, and light sage green for the living room.