Project Info
Location: Randolph, NJ
Scope of Work: Interior carpentry, interior painting
A fireplace is a natural focal point of any living room. In this Randolph, NJ home, the fireplace sat in the middle of a large, windowed wall. The existing hearth didn't have the scale needed for this large room, so the homeowners asked us to remodel the fireplace. They found a look they liked on Pinterest, and we took care of the rest.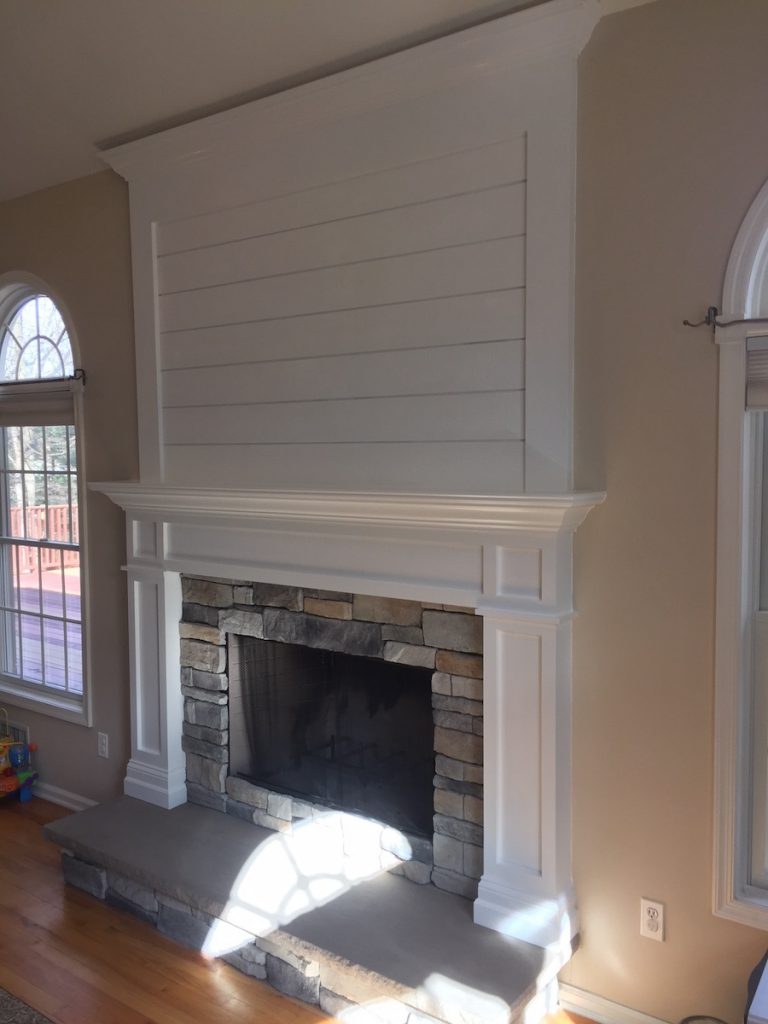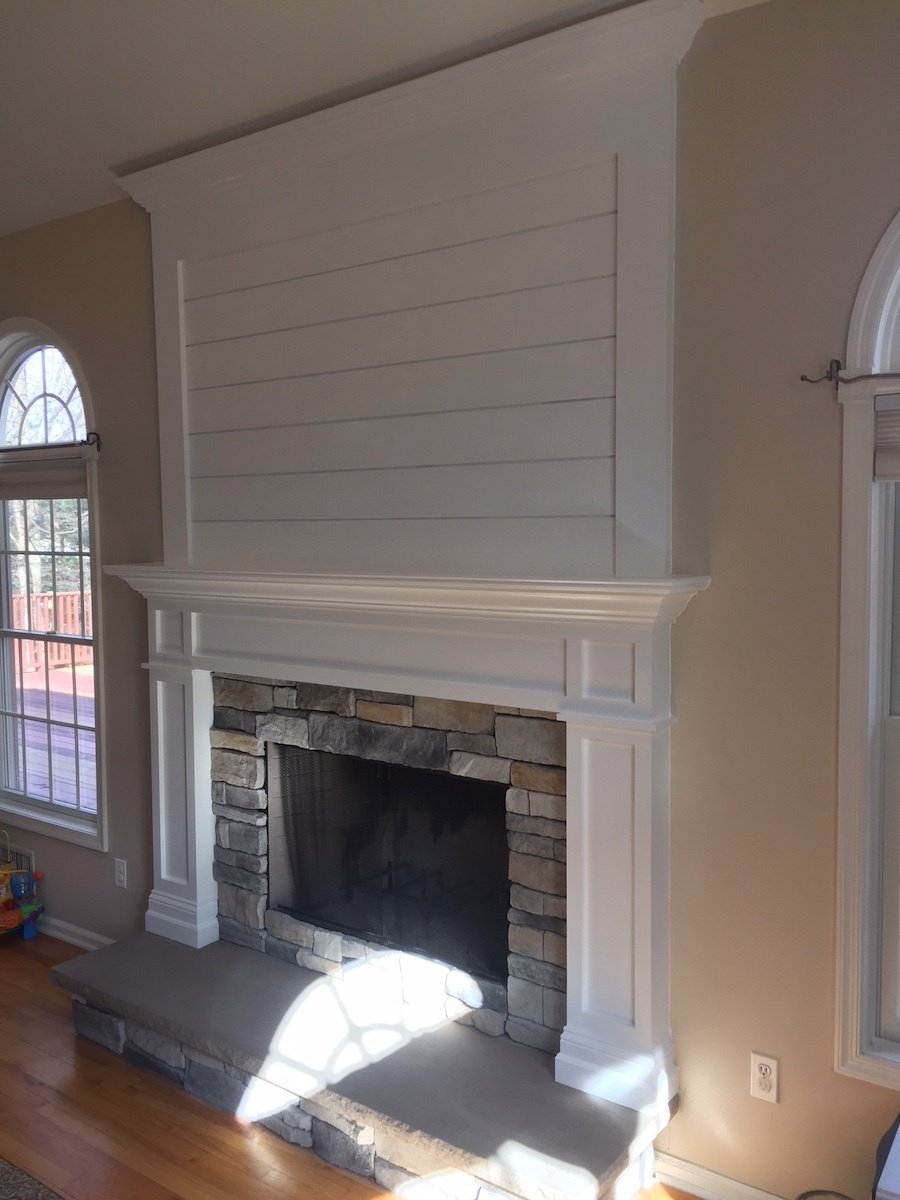 Monk's Method
We began this fireplace renovation by removing all the existing external components of the fireplace. This included the tile surround, hearth, mantel, and stone veneer.
Once all the materials were removed, we began by constructing the new components. The carpenters built the new mantel. This was designed to be more substantial than the previous hearth. The shiplap panels were cut and installed. Then the carpenters cut and installed the frame around the shiplap.
Once we completed the carpentry, we primed the raw wood. A mason who we work with installed the bluestone and laid the stone. However, the face of the fireplace is a stone veneer that is installed similarly to tile. The Monk's crew installed this stone veneer face. Finally, we painted the shiplap mantel around the fireplace and touched up the adjacent wall. Joanna Gaines would surely approve of the transformation.
Now this fireplace better fits the room, as well as the homeowner's style.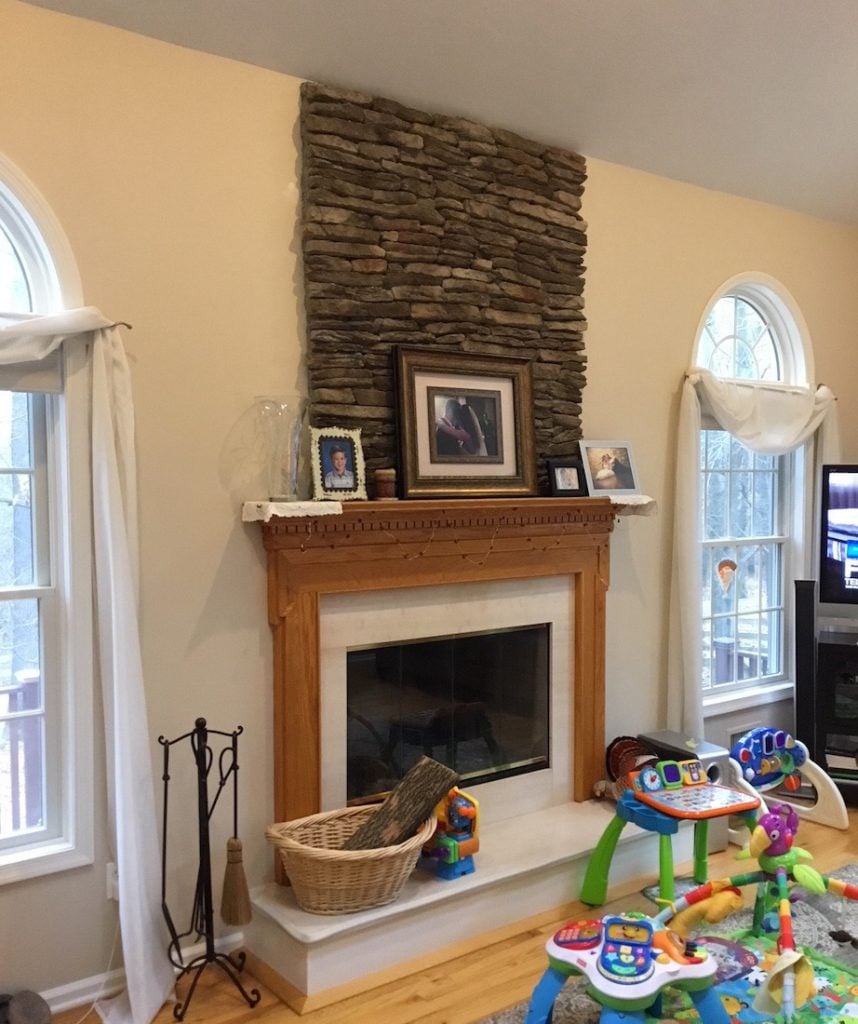 Ready to learn how Monk's can help you?
Contact us for your free, no obligation consultation and estimate.
Call the office at 973-635-7900 OR