Estimator:  Trevor Monk

Scope of work: Carpentry, Porch Reconstruction

Location: Harding, NJ  07976

Timeline: 1 day
This small shed in Harding, NJ was used by the homeowners as a storage area and changing area for their pool.  Years of wear and exposure to elements had caused the shed's small porch to rot.  Therefore, the homeowners asked us to rebuild the porch and help prevent future deterioration of the structure.
Before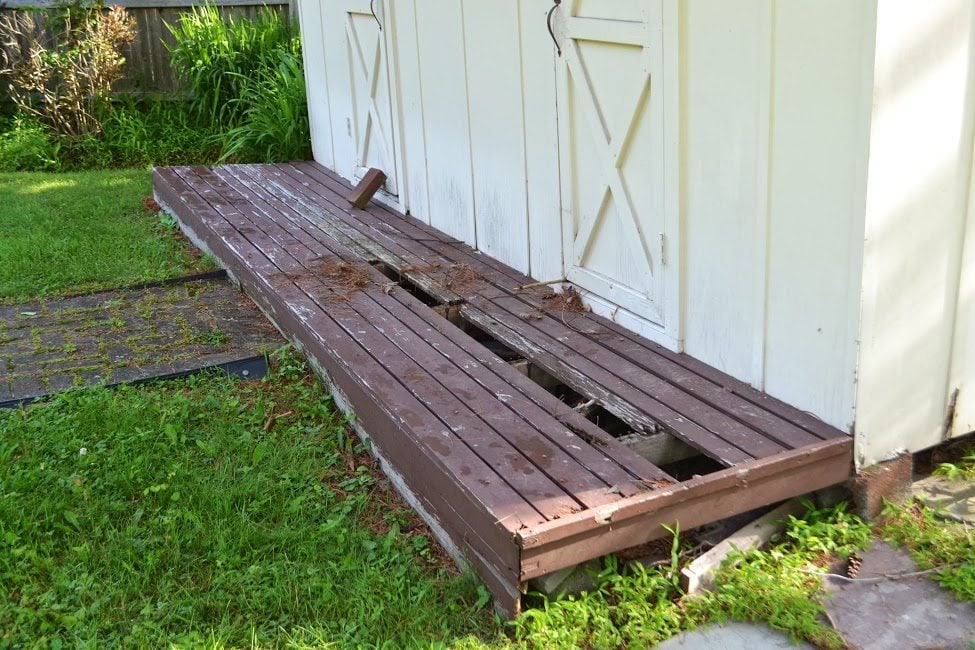 After
Small Porch Reconstruction
Firstly, our team completely dismantled the existing damaged and worn out porch.  The new porch would match the dimensions and style of the previous porch.
Then we laid out the frame for the new porch.  The new structure would be built from pressure treated lumber.  Because pressure-treated lumber would help prevent water damage and rot, while also suiting the look of the structure.
Each piece of wood used was carefully measured and custom cut to create the dimensions of the previous porch.
Then the lumber was carefully installed to create the new porch.  In only one day our team at Monk's was able to remove and rebuild this entire porch; leaving our customer with a new and improved porch!
Here is another similar project by Monk's; our team at Monk's repaired a deck after Super Storm Sandy.
If you are considering building a porch or deck for your home we would like the opportunity to tell you why we think we are the best carpentry contractor in Harding, NJ 07976.