Monk's provided a treehouse renovation to an existing basic platform treehouse.
Project Manager: Angelo Santoro
Location: Chatham Township, New Jersey 07928
Project Scope: Renovation and addition to an existing Chatham, NJ Tree House structure
What kid doesn't grow up dreaming of having their own backyard treehouse? Classic movies like the Sandlot, Stand By Me, and Swiss Family Robinson has helped to plant these treehouse dreams. Adventures can be had with some active imaginations, a handful of friends, and a sturdy hideout.
Homeowner, Carol Soos, had previously contracted a company to build a treehouse platform and a simple structure that floated above three trees in her backyard. But, when completed she didn't think it had enough intrigue to keep her kids occupied. Since she had worked with Monk's the previous year, she knew exactly where to go for help in making her treehouse dreams become a reality.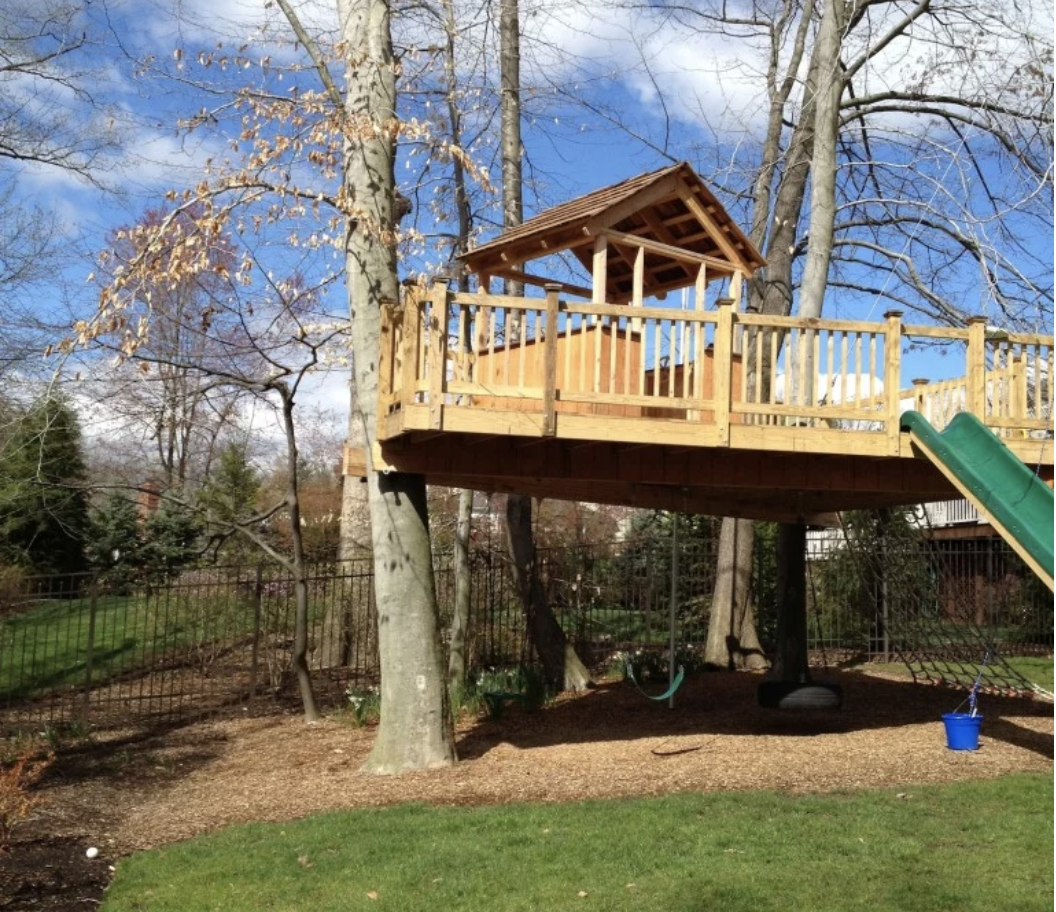 Planning the Treehouse Upgrades
Firstly, Project Manager, Angelo Santoro met with the Soos family including Carol and husband Eric, five-year-old twins Brandon and Nathan, and three-year-old Megan to establish the vision for the finished treehouse. When designing spaces for children, whether in a tree or a basement playroom, it is important to consider scale, safety, and durability.  We scaled the windows, doors, and furniture to make the kids comfortable.  We rounded all the edges and sanded smooth all the surfaces. Also, the wish list included more square footage and enclosing the structure to add privacy.
Monk's renovation added about 50% more space to the existing structure. Adding a dutch door and six kid-size windows with working shutters allowed the children to close off the outside world to create a private place to conduct top-secret business.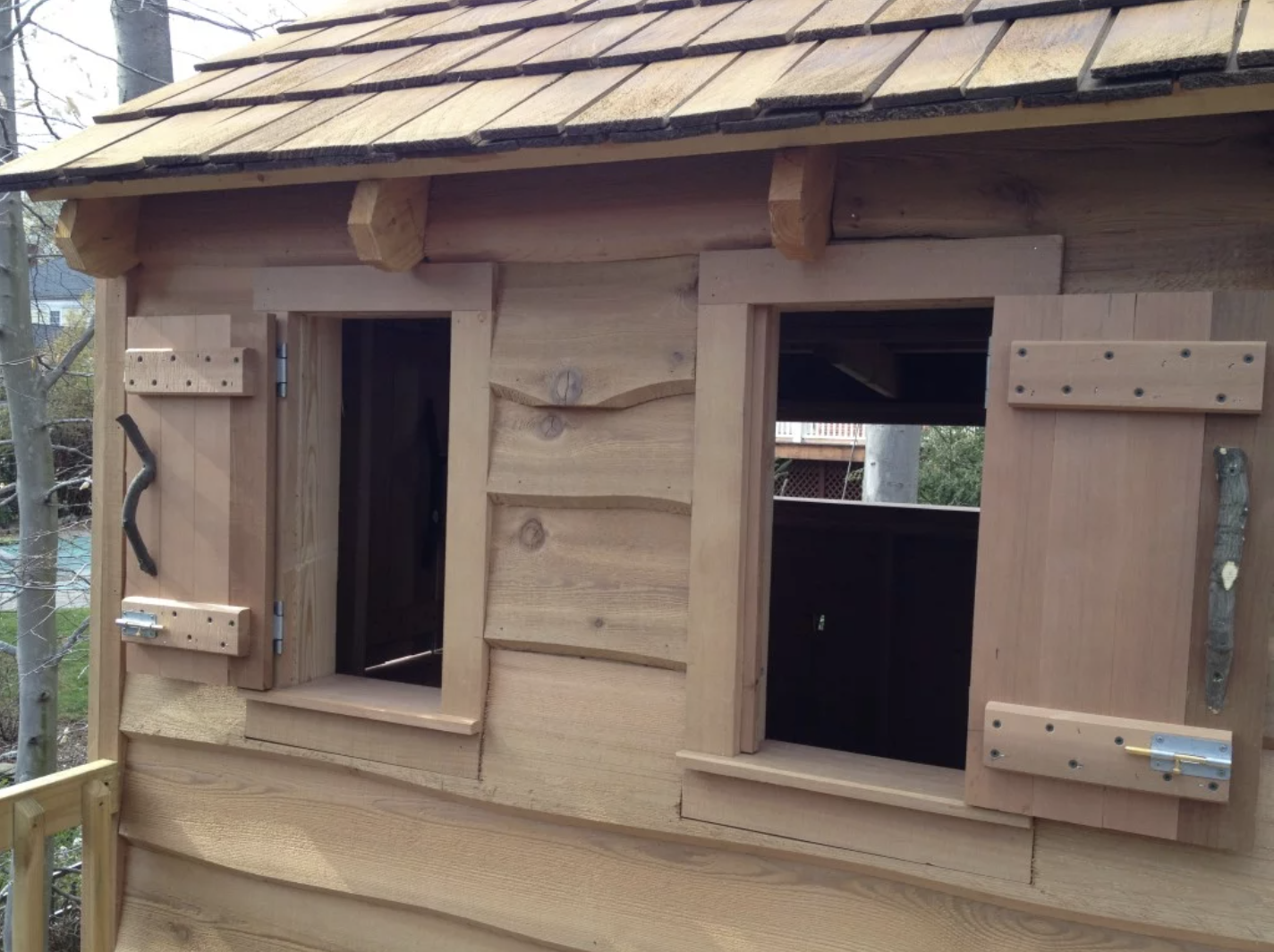 Monk's Got the Kids Involved
Carrying out the client's vision for a rustic retreat, Monk's used hickory branches found in the nearby woods as handles and door pulls. Inspired by seeing the carpenters craft a handle from a stick, the children stacked the work area with branches of all sizes hoping to have theirs included in the project.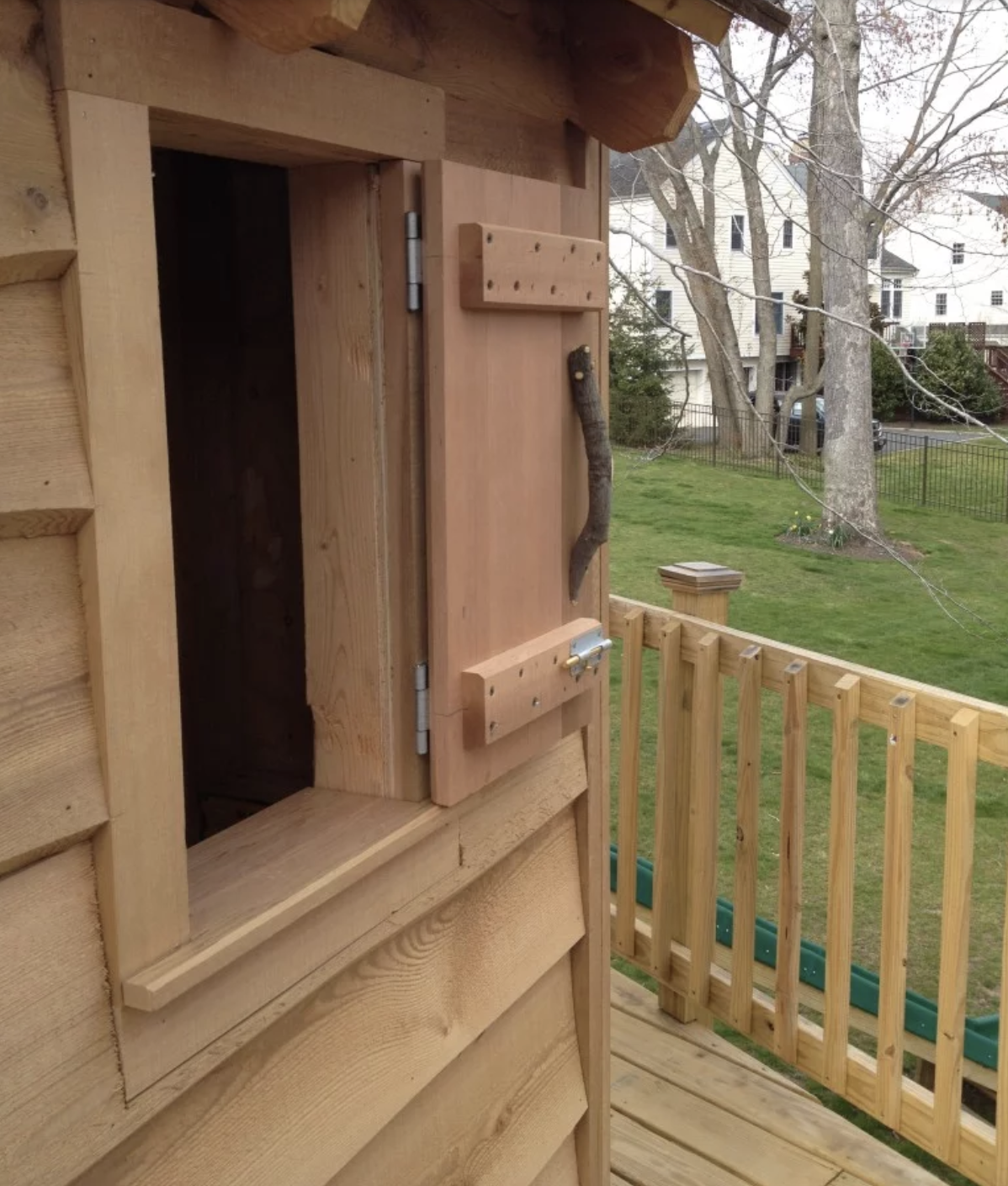 Monk's even created some interior furniture pieces by repurposing tree stumps from the property into kid-size tables and seating. Our carpenters resided the entire treehouse with live-edge cedar siding. We also installed and a new cedar roof.
To protect the treehouse from the elements, we utilized weather-resistant materials like stainless steel screws and galvanized and brass deadbolts to protect from rust.
The homeowner's goal for this project was to create a space where all the neighborhood kids would want to play. Judging from the giggles coming from the newly renovated tree house, we say, "Mission accomplished".
Final Treehouse Renovation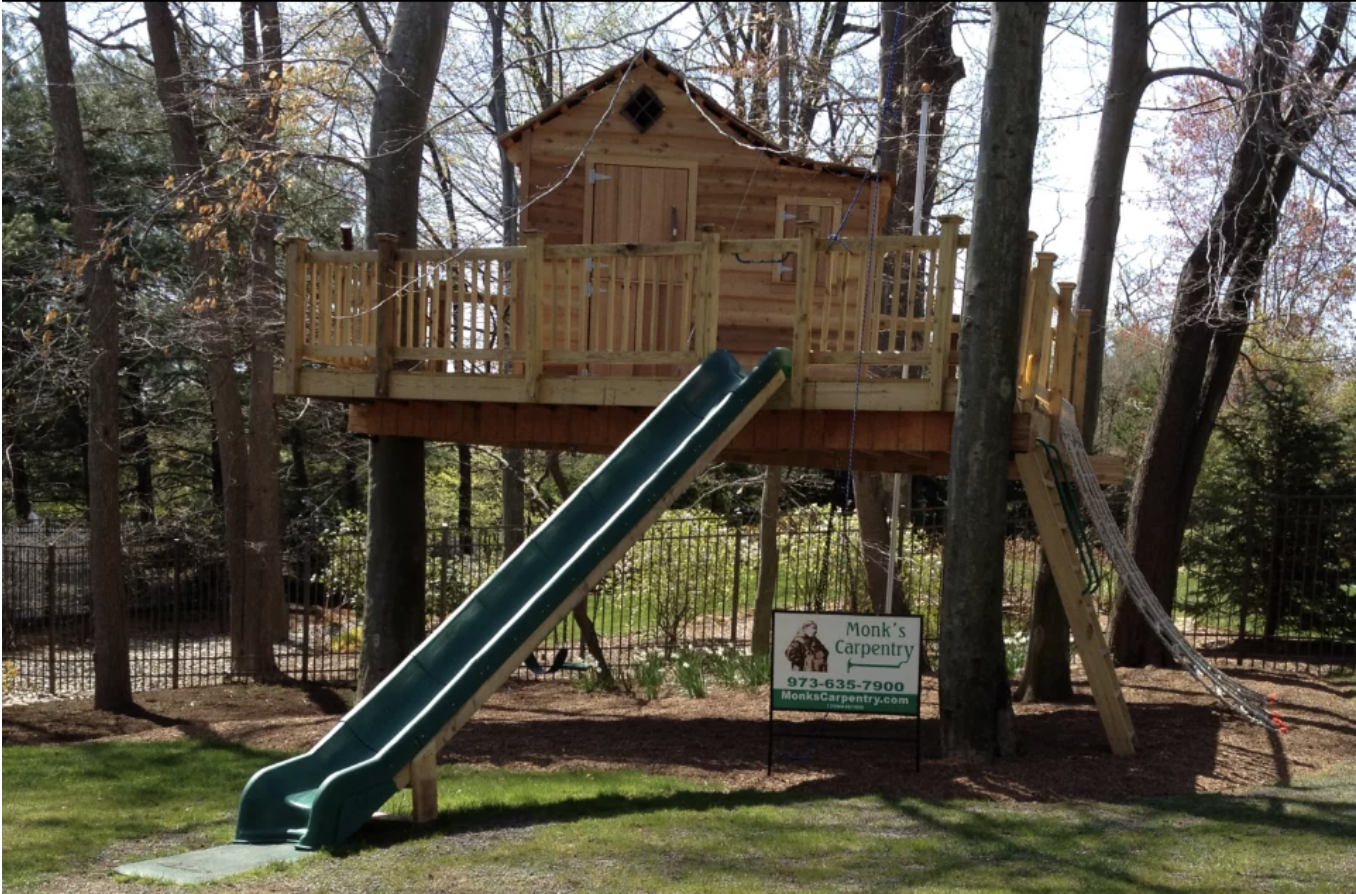 We would love to help you with your remodeling, renovation, or painting project.
Please call 973-635-7900 or book online to set up your free estimate.