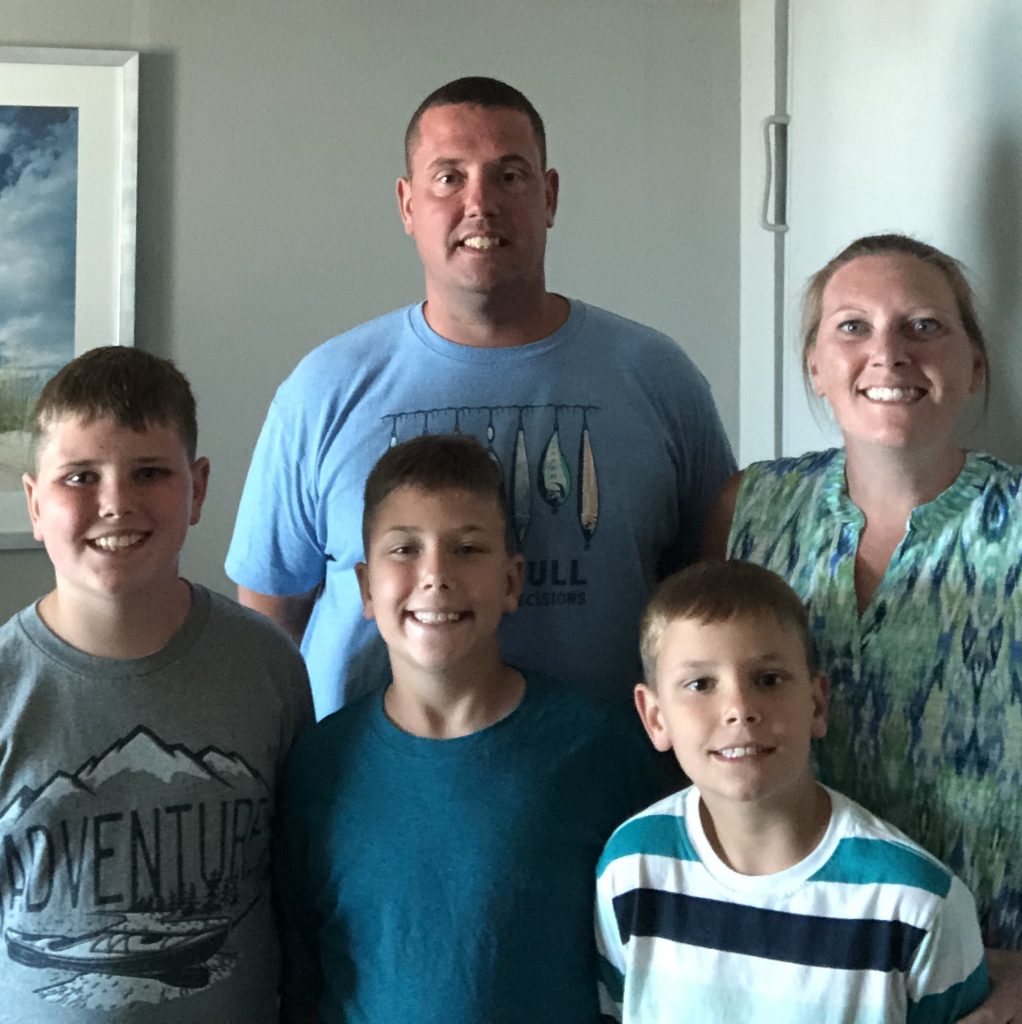 About George
Role: Estimator
How Does He Help You: He provides you with your free estimate. Then he schedules your work and can help with any questions.
Phone: 973-309-2585
Email: [email protected]
Call 973-975-4451 to schedule an estimate.
Background & Experience
I have been in the home improvement field since 2000. Firstly, I started as a carpenter's helper right out of high school. Then over time, I progressed and became a trim carpenter. Eventually, I led a team of carpenters for large renovations.
Then in 2006, I transitioned to the design side of home improvements. I designed everything from kitchens to decks and closets. In 2009 I met Ty Monk when he was remodeling his home and sold him his carpeting in his home. We developed a relationship based on mutual referrals and I officially joined Monk's Home Improvements in 2012.
The best thing about home renovations is getting to see a project turn from a simple thought to actual completion. I love using my knowledge of homes to make a customer's project come to life.
George manages all the Monk's projects located in Mendham, Chester, Far Hills, and Peapack NJ.
To schedule a free estimate with George Day, please call the Monk's Home Improvements office at 973-975-4451.
Featured Projects
I will and have used monks for all furture projects.
After purchasing a home that had wall paper in every room on plaster walls. We called Monks to remove all the wall paper and paint.  George put his team to work and work it was!  In the end, the walls came out beautful. The team was so clean, covering all the floors, cabinets, and anything that was a perminate fixture. They were thorough, came on time everyday till the job was completed. George was always there keeping on top of his team to make sure it was done right. I never had to worry. I will and have used monks for all future projects.
Keep Reading
– Kristin V, Mendham (NJ)
exceeded and enhanced expectations!
A year and a half ago I had window replacement and the exterior of my home painted. This year (05/15) I had my kitchen renovated with new wood floors and refinishing of the existing hardwood floors. Both times I worked with George Day. The reason I've used them for 2 such important home projects is because of their quality of work and because of George. From day one he has always come when he said he'd be there, returned all calls and answered all questions.
Any crew he's brought in, whether its Gilbert for the floors or Daniel for carpentry and painting, has done excellent work with the added bonus of being accessible, knowledgable and responsive to any concerns. Any ideas I had they translated for me. Examples: border on the hardwood, built in refrigerator, larger drawer under wall oven, kitchen window shelf, etc.
The Monks "Team" has on every occasion met, exceeded and enhanced expectations!
Keep Reading
– Alicia Weisbrot (Morristown, NJ)
Ready to learn how Monk's can help you?
Contact us for your free, no obligation consultation and estimate.
Call the office at 973-635-7900 OR