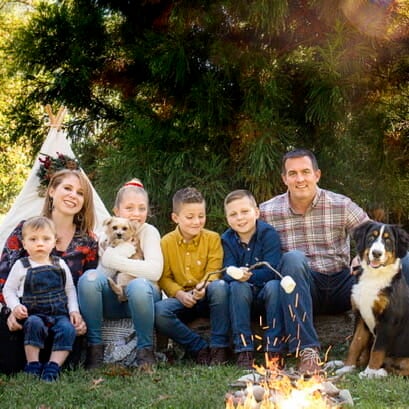 About Trevor
Role: Owner, Manages Estimators
How Does He Help You: Trevor guarantees your satisfaction. If there is ever a problem, Trevor will make it right.
Phone: 973-309-1587
Email: [email protected]
Call 973-975-4451 to schedule an estimate.
Background & Experience
In 1998, after being honorably discharged from the U.S. Army, I spent my first summer working with my brother, Ty. That year I power washed, painted and stained decks while I got re-acclimated to civilian life. I remained in the New Jersey National Guard for the next seven years while I earned my B.A. from Rutgers and my M.A. from Rider University. Over the years I would often return to work with Ty over my summer breaks to help him with the company.
Then I decided to join the family business full-time. It has been one of the best decisions I have ever made. And it has been a non-stop adventure ever since. As soon as one project ends we are always starting a new one. The team of people we have built at Monk's are a joy to work with and feel like an extended family. All of the people here are always ready and willing to lend a hand or advice on any project we are working on.
Trevor Monk lives in Basking Ridge with his wife, Caryn, and their four children.
He is in the field every day and always available to come to your job site. Trevor manages and trains the Estimators and is responsible for customer satisfaction. If you have any questions, concerns or suggestions, please email Trevor Monk at [email protected]. Or, if you would like to talk to Trevor Monk, please call the office at 973-975-4451.
Featured Projects
They are very reliable
I have used Monk's now for several projects and would consider using them again in the future as I feel they are very reliable.
The end-state matched our original drawings perfectly making this experience very rewarding for us.
We are very pleased with the workmanship and professionalism Monk's staff bring to a home improvement project.
Keep Reading
– Kieran K. (Chatham, NJ)
Their customer service is excellent
We have used Monks for a few projects on our home. Angelo Santoro has been extremely helpful and professional. He oversaw fence repair, new outdoor shutters, and new closet organization. All of the work was done as scheduled and finished on time. Their customer service is excellent as is the completed work.
Keep Reading
– Happy Monk's Customer (Harding Township, NJ)
Ready to learn how Monk's can help you?
Contact us for your free, no obligation consultation and estimate.
Call the office at 973-635-7900 OR