The Central Avenue School in Madison, NJ took on a big artistic challenge.
The elementary school created a beautiful mural along many halls. The mural depicts the history of Madison and commemorates the 125th anniversary of Madison Borough. With over 40 volunteer parents and children, along with the guidance and help of a local artist Caren Olmsted, the colorful mural unfolded.
Monk's Home Improvements provided Central Avenue School with a labor donation to first paint the walls white to provide a clean canvas for the mural. Travis Marion, who manages all of the Monk's Painting and Carpentry projects in Madison, along with his painting crew, spent a Saturday preparing the walls for the mural.
After Monk's Prepped the Walls
Blank clean walls ready for the Mural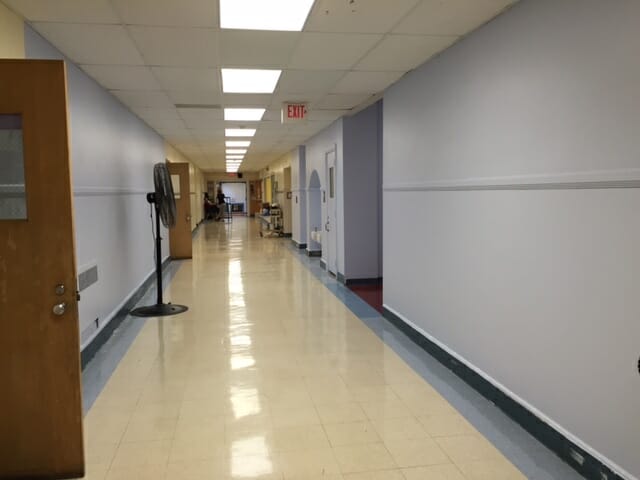 Drawing the mural began on October 3rd and finished with painting on October 23rd. Take a look at the beautifully painted halls of Central Ave School.
Central ave students at work
What amazing work by the volunteers and Ms. Olmsted! We're so proud to be a part of this beautiful project.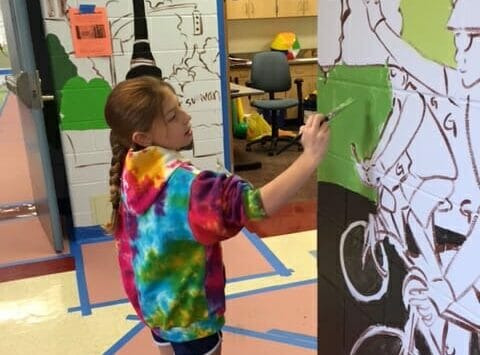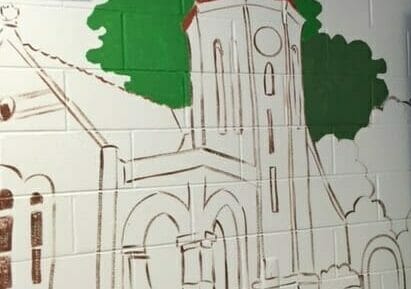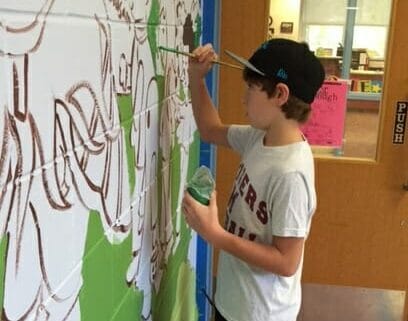 A very kind "plaque" was also painted on the walls at CAS thanking all of the contributors.  Monk's Home Improvements was very happy to contribute. We know we've helped to create an artistic and long-lasting mural for generations of students at Central Ave School.
Mural Dedication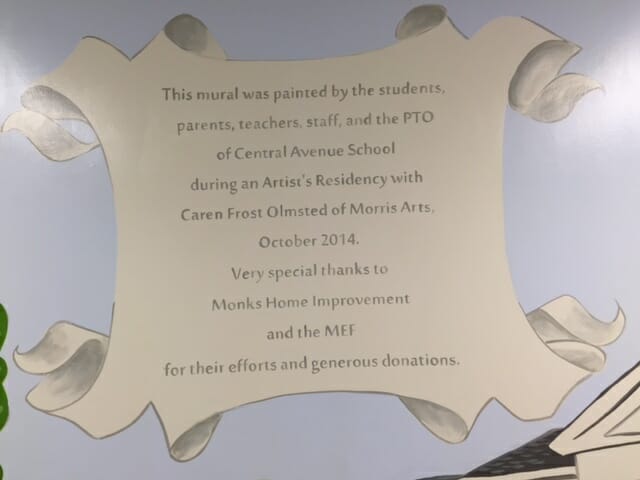 We live in the communities we service and love helping out whenever we can.
We recently donated our time to paint these dugouts for the Chatham Baseball Club.
Monk's is also accepting applications for the second annual Monk's Service Scholarship. In May we will be awarding 5 service-oriented students $2,000 college scholarships. Please encourage any college-bound individual to apply at our website.
If your non-profit is in need of painting or carpentry, call 973-635-7900 and we'll see if we can help!