Once upon a time tile, home builders always built bathrooms with a tile backsplash. Those were the days of square pink and blue tile that ran up half of the wall, like colorful, waterproof wainscoting. Moving into the 1980s, tile use became more restricted to shower and floor areas. During this time, full mirrors were set behind the vanity. Then contractors transitioned to installing smaller slab backsplashes. These were the same material as the vanity countertop, and typically only a few inches tall.
Today, tile is making a comeback as a backsplash. However, this time around there are many more creative ways that tile is being used behind the vanity.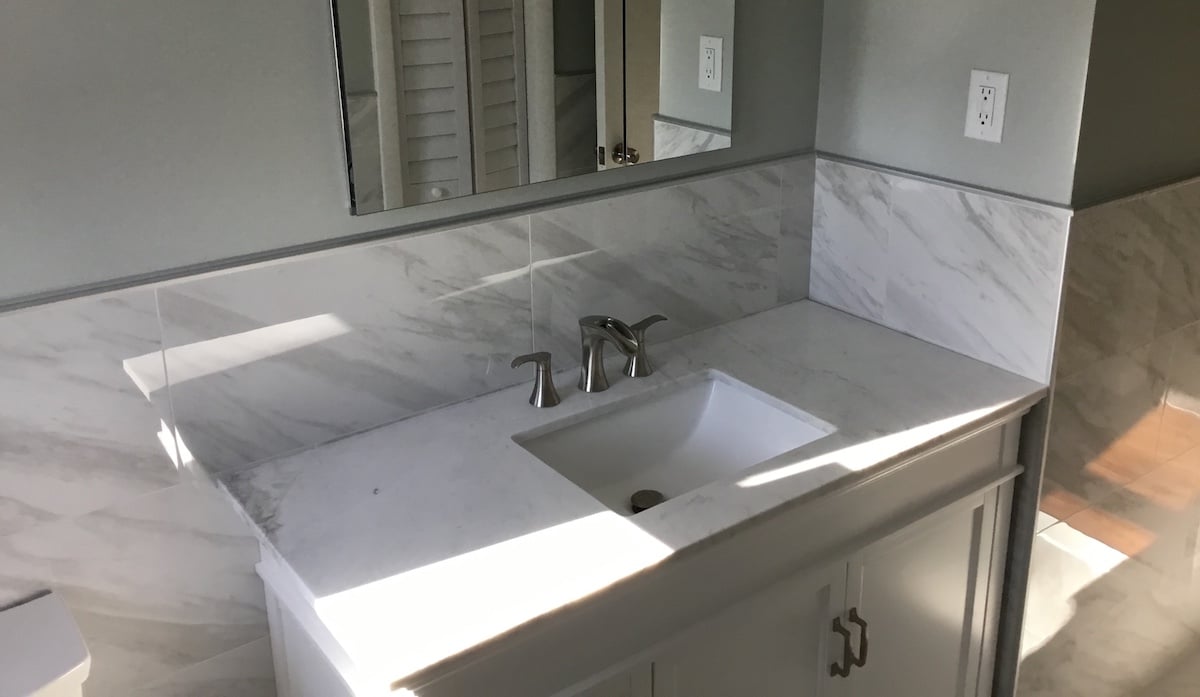 The client wanted a uniform look throughout the bathroom. We installed this large format faux marble tile on the walls and floors. The mirror was set to hang above the tile backsplash.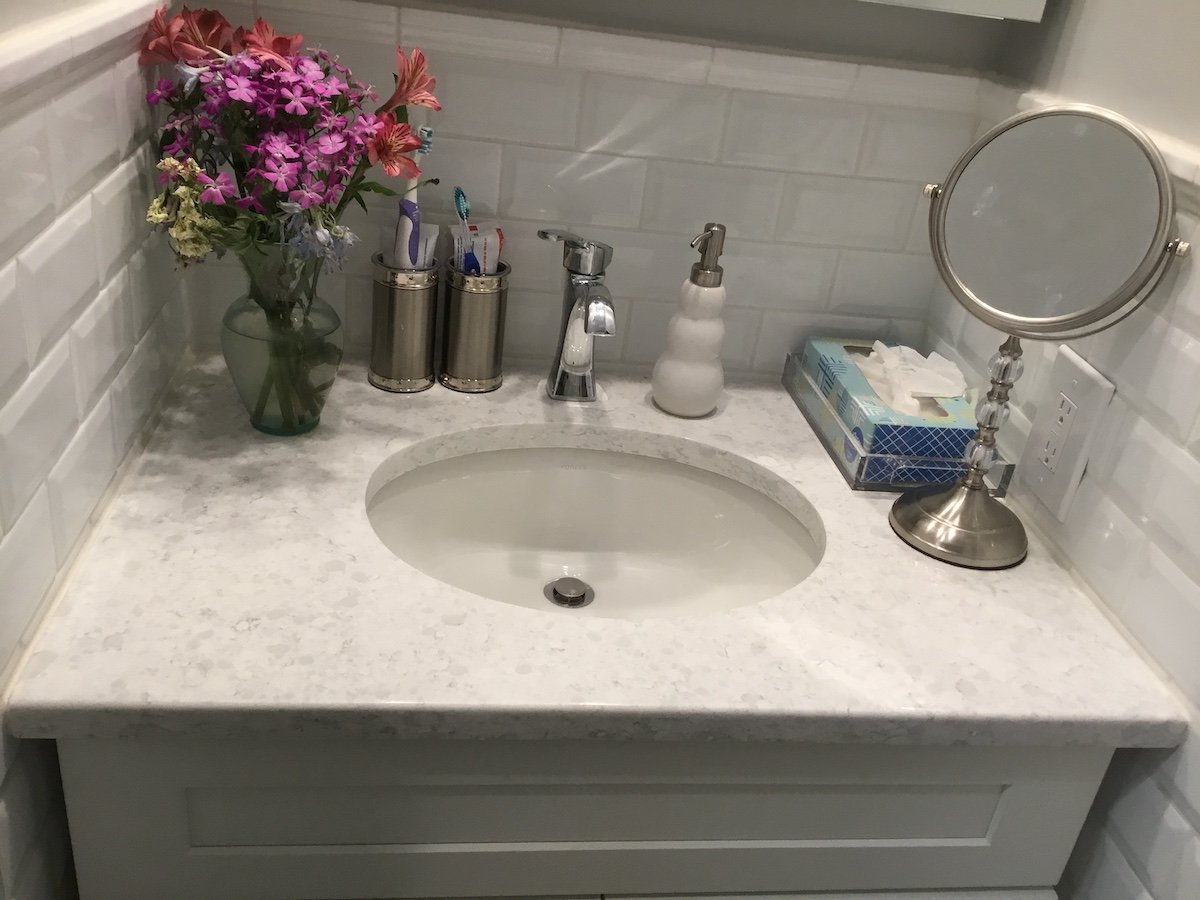 The white beveled subway tile was used throughout this bathroom. By installing it around the niched vanity with edging tile, it gives the room a more polished look.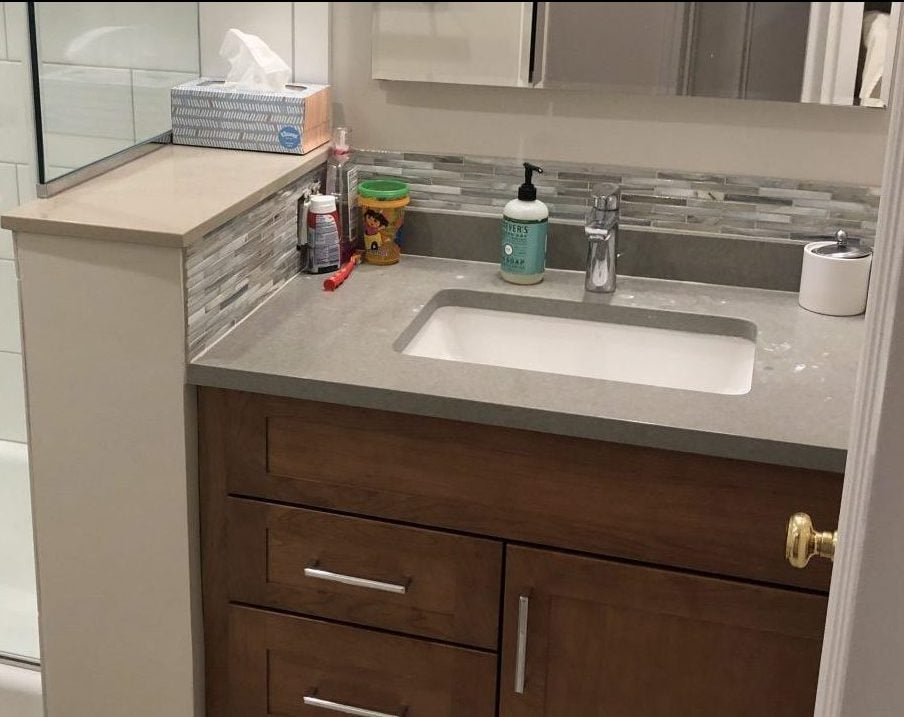 A glass mosaic tile was added to the quartz backsplash. This pretty upgrade adds a pop of color. Using a thin tile like this prevented the backsplash from encroaching on the vanity top.
Tile Behind the Bathroom Sink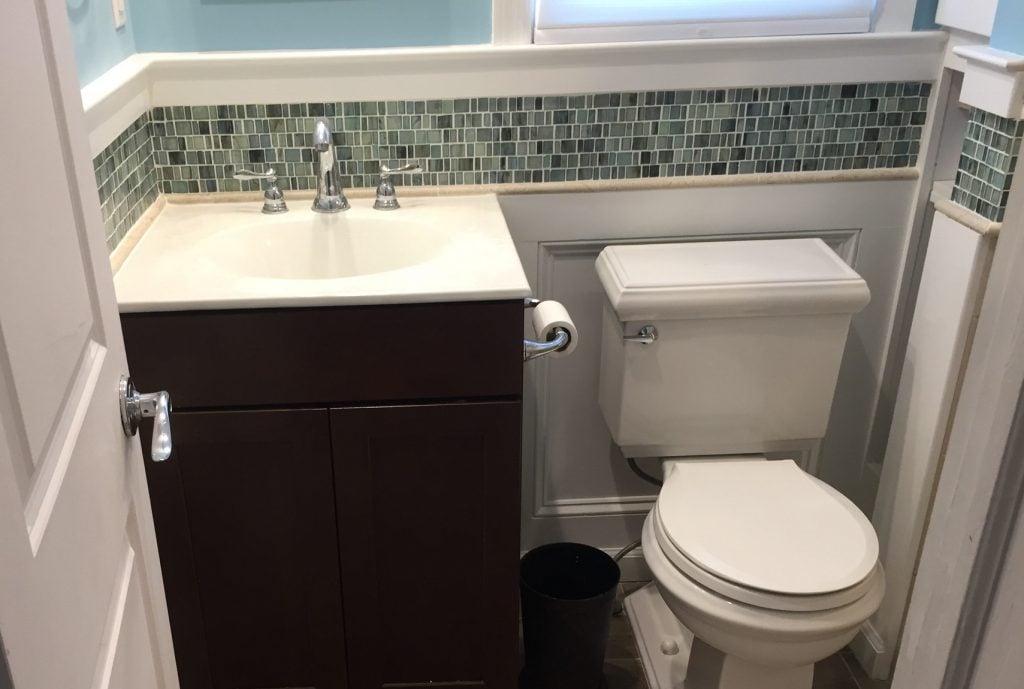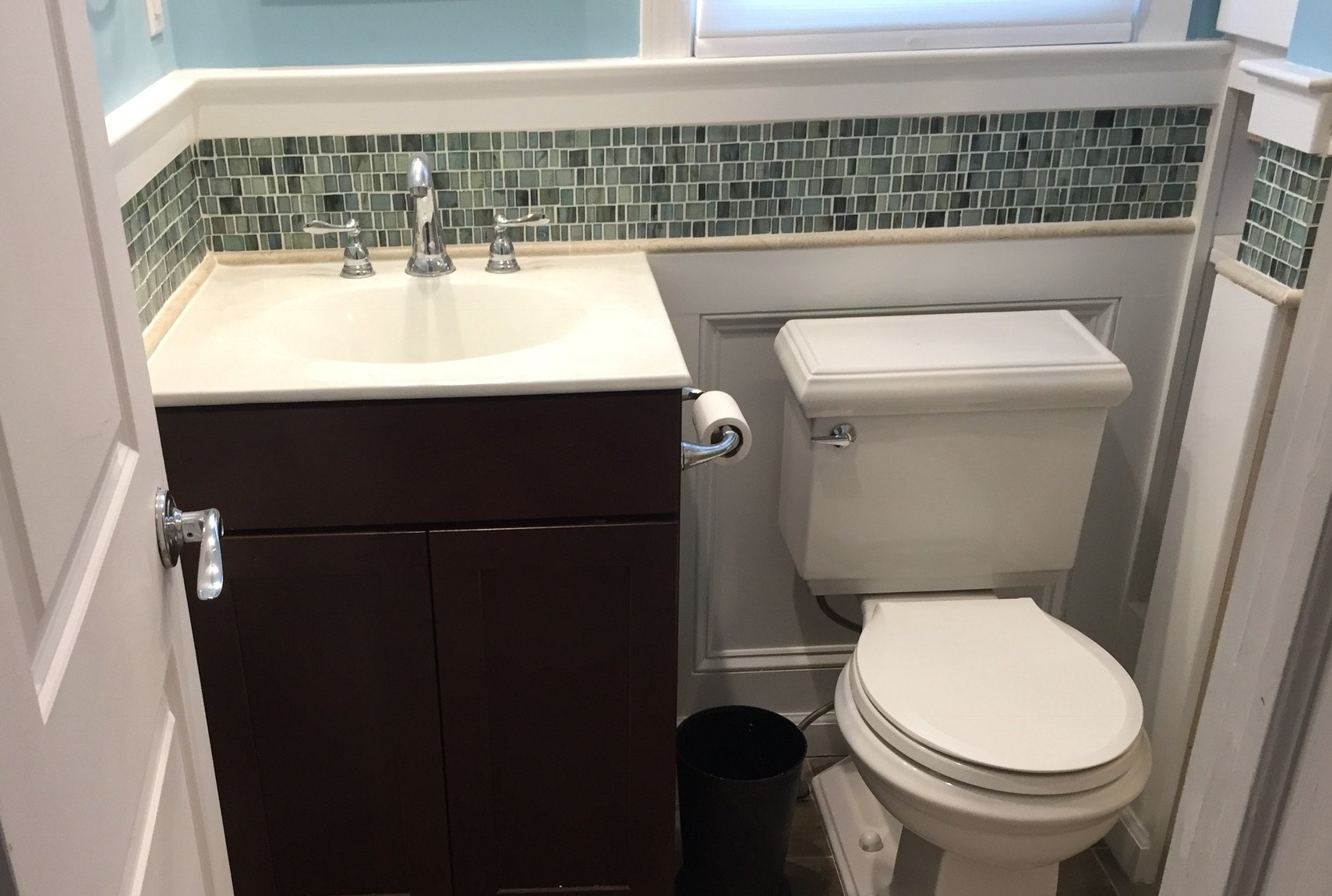 We installed lots of custom details in this fairly small bathroom. We added wainscoting around the bottom of the walls. Then we added an edging tile with a pretty mosaic tile pattern on top. We topped the tile backsplash off with wooden trim. All of these decorative elements ran the perimeter of the bathroom.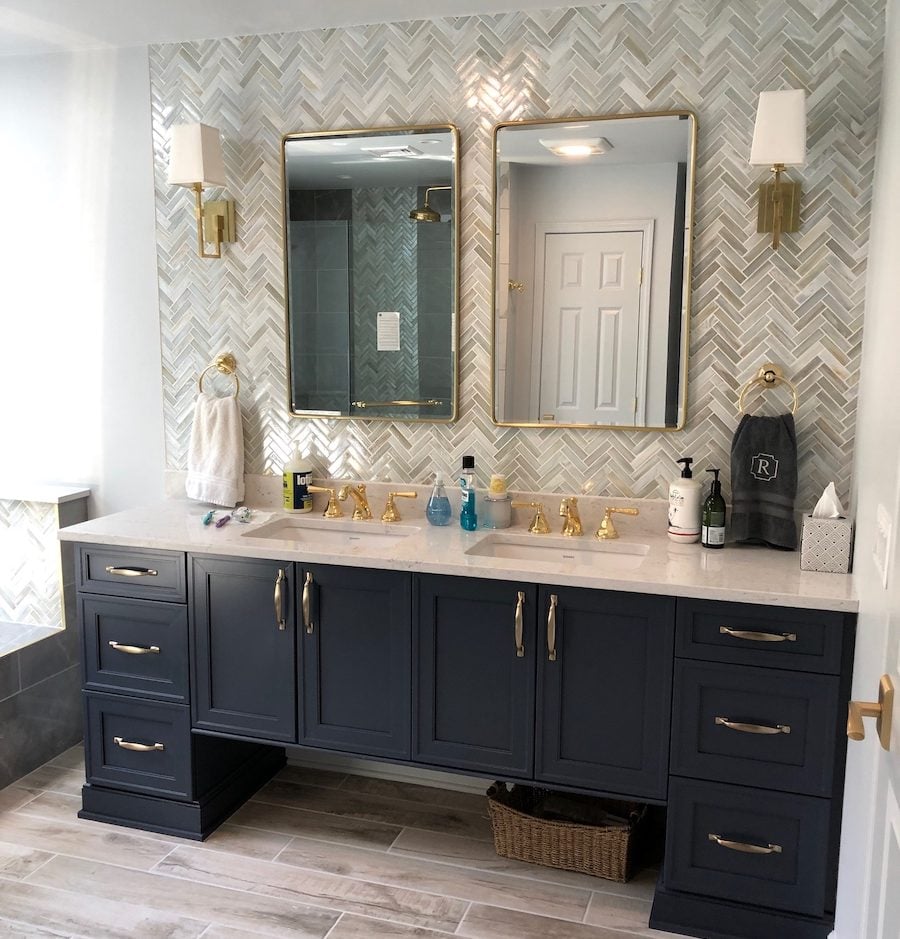 This is a forward-looking vanity tile trend. A full wall of tile above the vanity that runs up to the ceiling. This shimmery herringbone tile is femine, modern, and also on-trend. We installed this same tile as an accent around the bath tub and one wall of the shower, tying everything together. We expect to be designing and installing more of this full wall of backsplash tile.
Monk's designers and installers can help with every aspect of your tile project. Our two kitchen and bath showrooms feature rooms of tile samples and displays, so you'll have plenty of tile to select from in person.
Read more about where we see tile headed and for more ideas and tile trends for the bathroom. When you are ready to start your tile project, Monk's will be happy to walk you through our tile installation process.