Project Info
Location: Chatham, NJ
Scope of Work: Basement Remodel
The homeowners wanted to add to the useable living space of their Chatham, NJ home. They decided that finishing the basement offered a great opportunity to convert existing, unused space, into a whole additional floor of living area. Typically, this is a cost-effective way to gain square feet. Basement remodeling can also be done while you are living in your home with minimal interruption to your lifestyle. For these reasons, basement finishing is a popular home renovation project.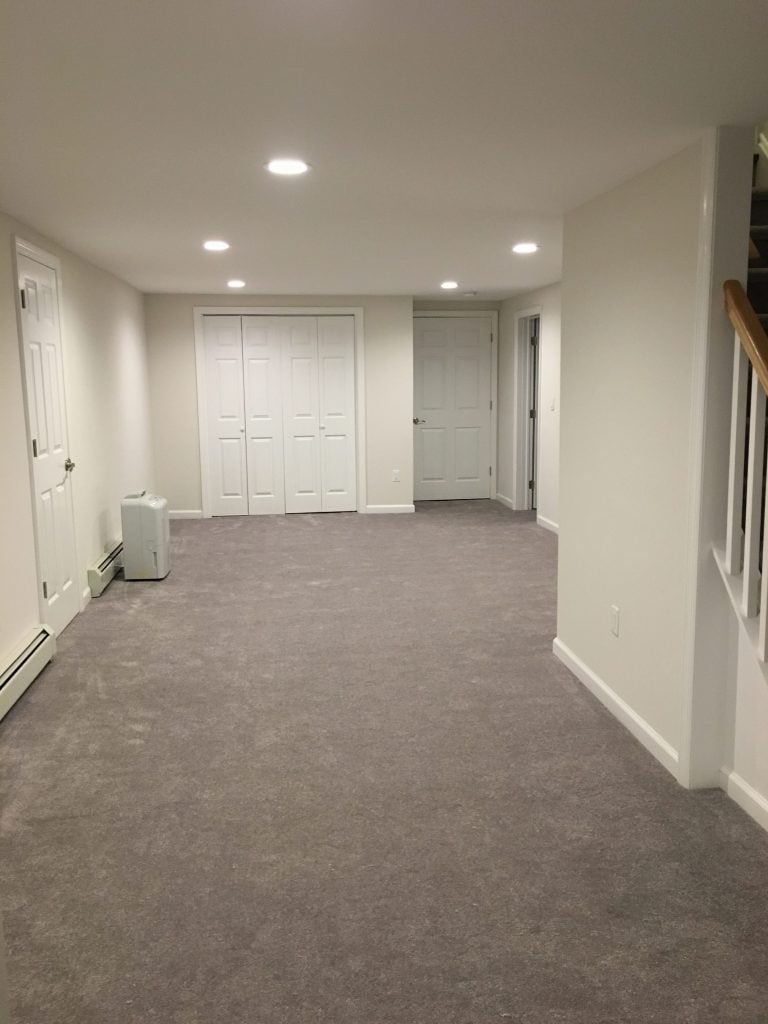 Monk's Method
The existing basement was completely unfinished. The homeowners requested a new full bathroom, bedroom and closets. Additionally, the finished basement was also designed to include two large, open spaces.
We added plumbing for the new bathroom. The new basement bedroom was completed with ample closet space, and an egress window to meet code. For additional storage, a new utility room was also boxed off.
This home gained a bathroom, bedroom, and play areas, all within the home's existing footprint.
Learn more
More Projects: To see additional basement finishing and remodeling projects, see our Attics and Basement Project Gallery.
If you are considering finishing your basement or attic, we'd love to discuss your project with you. In addition to our installation services, we also have a showroom in Morristown, NJ where Designers call help you select flooring, tile, vanities, hardware and more.
To discuss your project and receive a free estimate, call 973-635-7900 today.