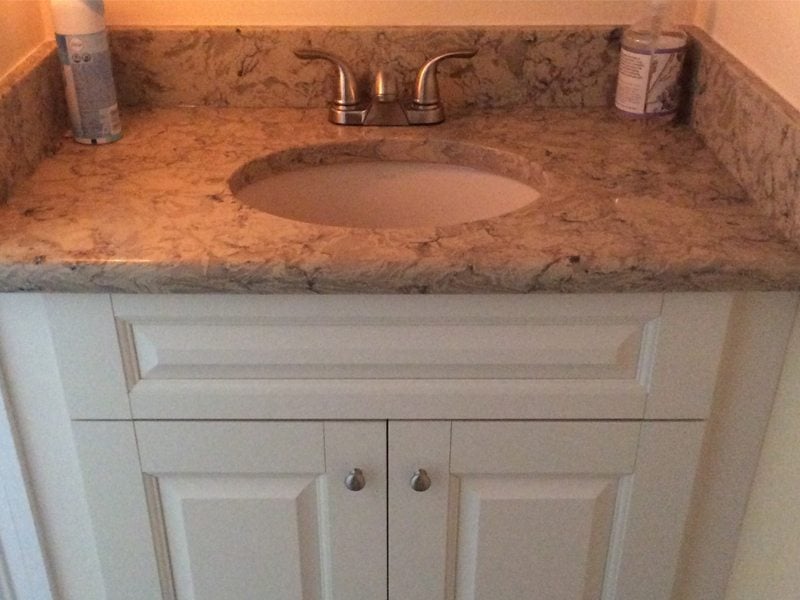 Monk's Method
Our projects team can help adapt your home to fit your changing needs. In only two weeks our team was able to build a brand new bathroom for this home.
To start this project our team removed an existing closet in the bedroom and reconfigured the walls to create the structure needed for a small powder room.
Our expert bathroom designer assisted the homeowners in selecting the perfect materials from the Monk's showroom. Our team of designers are always happy to assist you in deciding on all elements of your home improvement projects.
After removing the existing flooring, our team installed new pre-finished flooring in the bathroom.
All materials were purchased through the Monk's Showroom. A brand new toilet and vanity were installed, along with other important accessories.
A custom-fit quartz countertop was also installed.
A bathroom vent was also put in.
To finish off the project the new bathroom was also given a complete interior paint job.
Learn more
More Projects: bathroom remodel in Chatham, NJ 07928, custom built in shower bench, bathroom wainscoting
If you are considering remodeling your bathroom we would like the opportunity to tell you why we think we are the best bathroom remodeling contractor in Morristown, NJ 07960.
To discuss your project and receive a free estimate, call 973-975-0044 today.