Project Info
Location: Mendham, NJ
Scope of Work: Deck Staining
Staining your deck is a great way to help lengthen the deck's lifespan by providing protection against the elements. When you call our team in to stain your deck you will not only be providing important maintenance to your home, but also upgrading the look with a sleek new-looking deck you will be happy to show off!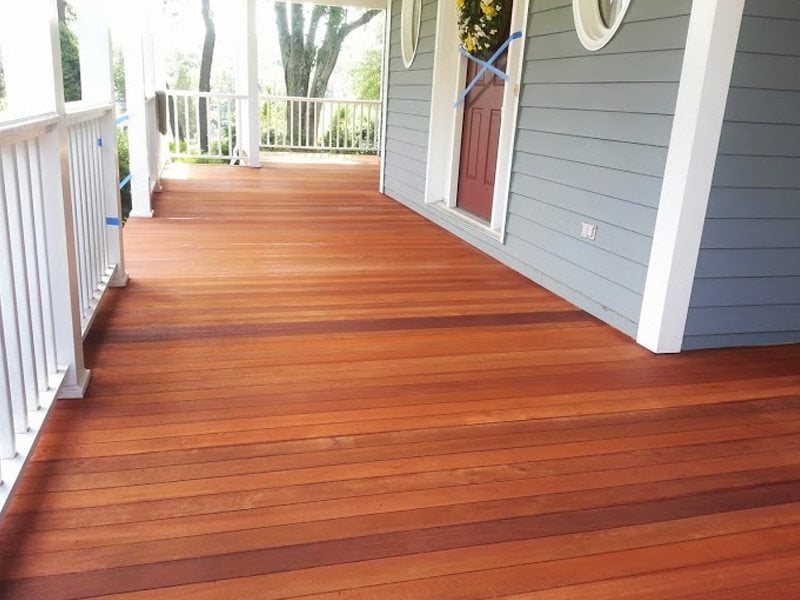 Monk's Method
To begin this process our team thoroughly sands the deck. It is important that the entire surface is properly smoothed so that the stain can be applied evenly to all areas.
Once the entire deck is sanded our team can begin to apply the stain to the deck. For this particular project our team used Australian Timber Oil. Once the stain is dry the project is complete; the deck has an added layer of protection and looks great!
Another job well done by Monk's!
Check out some of the other great work our team at Monk's has done!
Learn more
More Projects: Deck Gallery Other Types of Work: Historic Home Exterior Painting Job in Basking Ridge, Custom Built Window Wells in Summit, NJ
If you are considering staining the deck of your home we would like the opportunity to tell you why we think we are the best deck staining contractor in Mendham, NJ 07945.
To discuss your project and receive a free estimate, call 973-635-7900 today.