Project Info
Location: Basking Ridge, NJ 07920
Scope of Work: Exterior Carpentry, Exterior Painting
This nineteenth-century Basking Ridge, NJ home was in need of a full exterior paint job. Our team of skilled painters and carpenters gave this home a full sanding, fresh paint job, and performed exterior carpentry repairs. The entire exterior makeover was completed in only two weeks.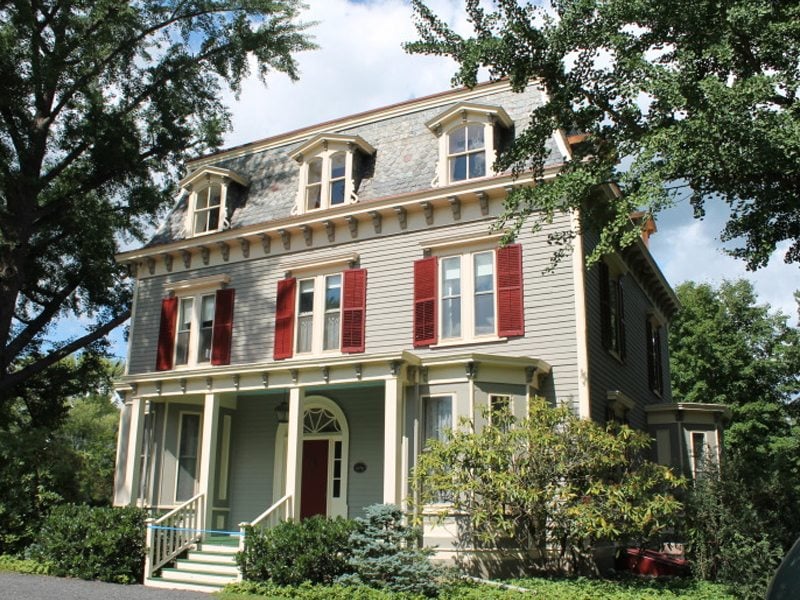 Monk's Method
Upon inspecting the home's exterior it was determined that the exterior would not only need a full sanding but that rotted clapboard pieces would also need to be replaced with cedar.
Proper sanding helps the new paint efficiently adhere to the home's exterior.
While on-site our team also stripped the mahogany floor of the home's porch. Two coats of porch and floor enamel were applied. The complete rear porch was also painted.
After sanding the home our team applies two coats of oil-based primer.
After the primer, two coats of Benjamin Moore Aura Exterior paint are applied to the complete exterior.
In only two weeks this entire project was completed!
Learn more
More Projects: Exterior Painting Gallery
Other Types of Work: sanding and painting project ,exterior painting project , historic home exterior painting
If you are considering an exterior painting project for your home we would like the opportunity to tell you why we think we are the best exterior painting contractor in Basking Ridge, NJ 07920.
To discuss your project and receive a free estimate, call 973-635-7900 today.