Project Info
Location: West Caldwell, NJ
Scope of Work: Exterior Carpentry and Exterior Staining
These West Caldwell, NJ homeowners called us in to secure, as well as beautify, their backdoor entryway. The large overhang needed to have its support columns replaced. They decided to change the look of the columns and add new decorative cedar brackets and ceiling.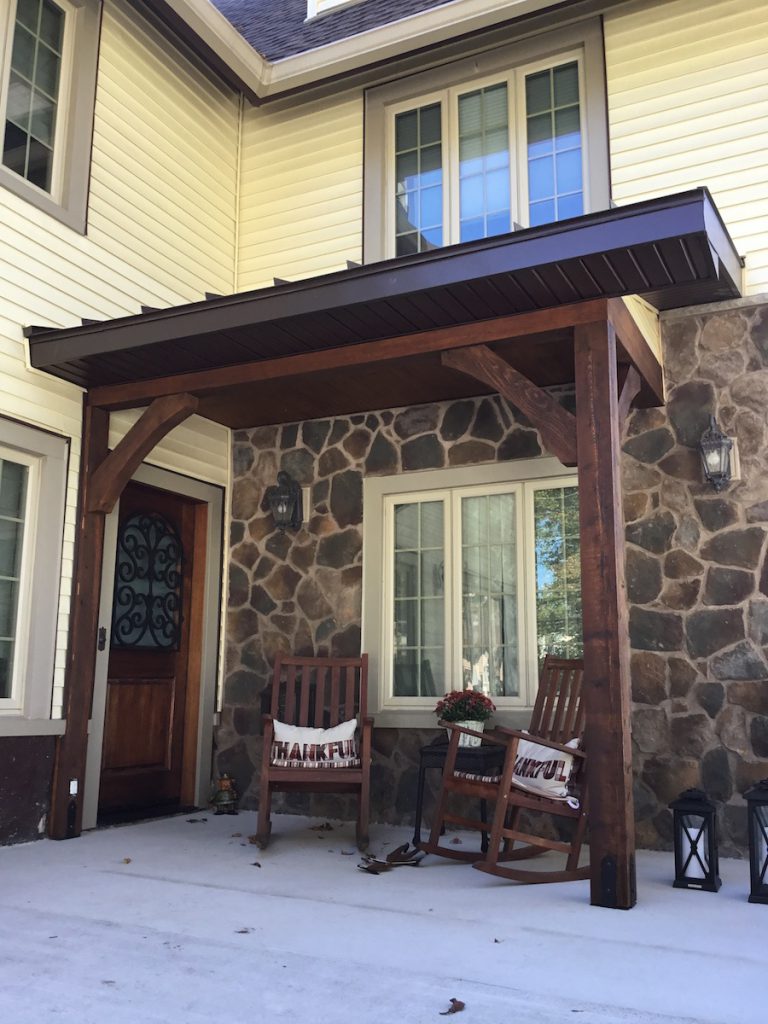 Monk's Method
Before removing the existing posts, the carpenters set up temporary supports. Once the overhang was properly supported, the carpenters carefully removed the rotted posts. New cedar posts were then installed. The carpenters also put up a beadboard ceiling, a new cedar casing and decorative cedar brackets.
When the carpenters were finished, the painting team arrived on site. The stained the new cedar posts and trim a deep mahogany. This overhang creates a quiet little outdoor spot to enjoy good weather. Plus, it is a real stunner!
In just two days this cedar carpentry and staining project was complete.
More Exterior Carpentry Projects
If you like this overhang project, you have to see this outdoor living room addition we gave to a home in Florham Park, NJ. Our carpenters can provide all sorts of exterior carpentry services like replacing iron railings with composite, or building brand new decks.
If you are in need of a large or small carpentry project, then please give Monk's a call at 973-635-7900. We will schedule an appointment for a free estimate today!