Project Info
Location: Randolph, NJ 07869
Scope of work: Exterior Carpentry, Exterior Painting
Over time it is guaranteed that the exterior elements of your home will require maintenance. Our team at Monk's performed important maintenance on this home's front door trim surround. In only two days the whole area was replaced and painted.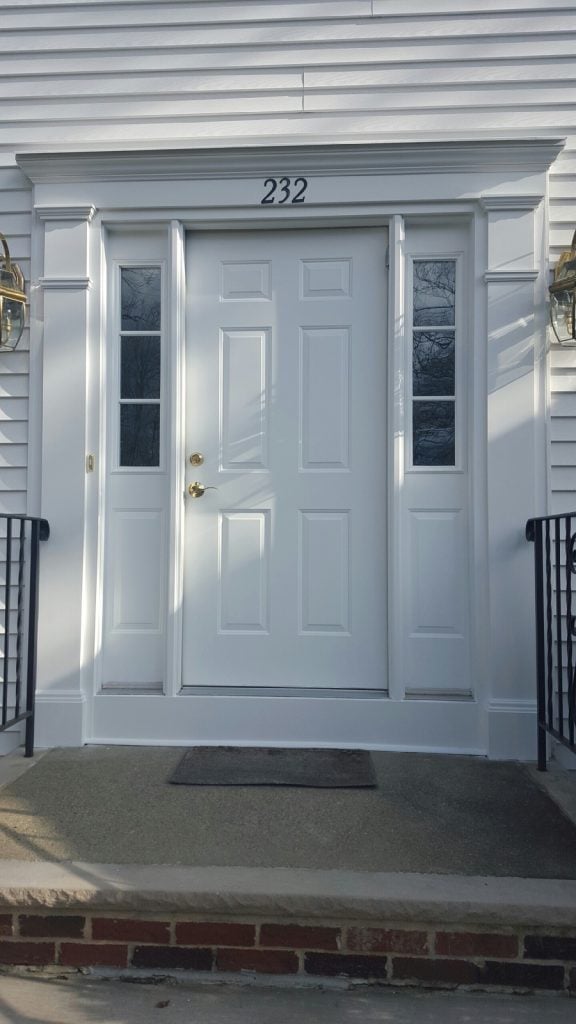 Monk's Method
This project began with our team of carpenters removing all of the damaged and rotting trim that was surrounding this Randolph, NJ home's front door.
All elements were replaced with brand new azek. Azek is the best material to use for projects like this because of its moisture-resistant properties. The front door's new trim and surround were also painted by our team.
In only two days our team had completely updated this front door's surround.
Learn More
To see more carpentry projects by our team at Monk's check out our carpentry gallery.
If you would like to see other projects by our team at Monk's check out these exterior carpentry repairs, or this window installation.
If you are considering a carpentry project for your home we would like the opportunity to tell you why we think we are the best carpentry contractor in Randolph, NJ 07869.