Project Info
Location: Mountain Lakes, NJ
Scope of Work: Exterior carpentry, exterior painting
The roof of a home can typically last upwards of twenty-five years, depending on the material that is used. However, any time a cut in a roof is made, there is the potential for problems. Skylights, dormers, and cupolas are all attractive and useful features, but must be done carefully in order to prevent potential leaks or drainage problems.
In this example, the dormer windows were an original design feature of this home. However, the flashing wasn't properly installed which caused water to pool between the roof and the shingles. Monk's carpenters provided dormer repair to this home to fix the problem as well as prevent it from happening again.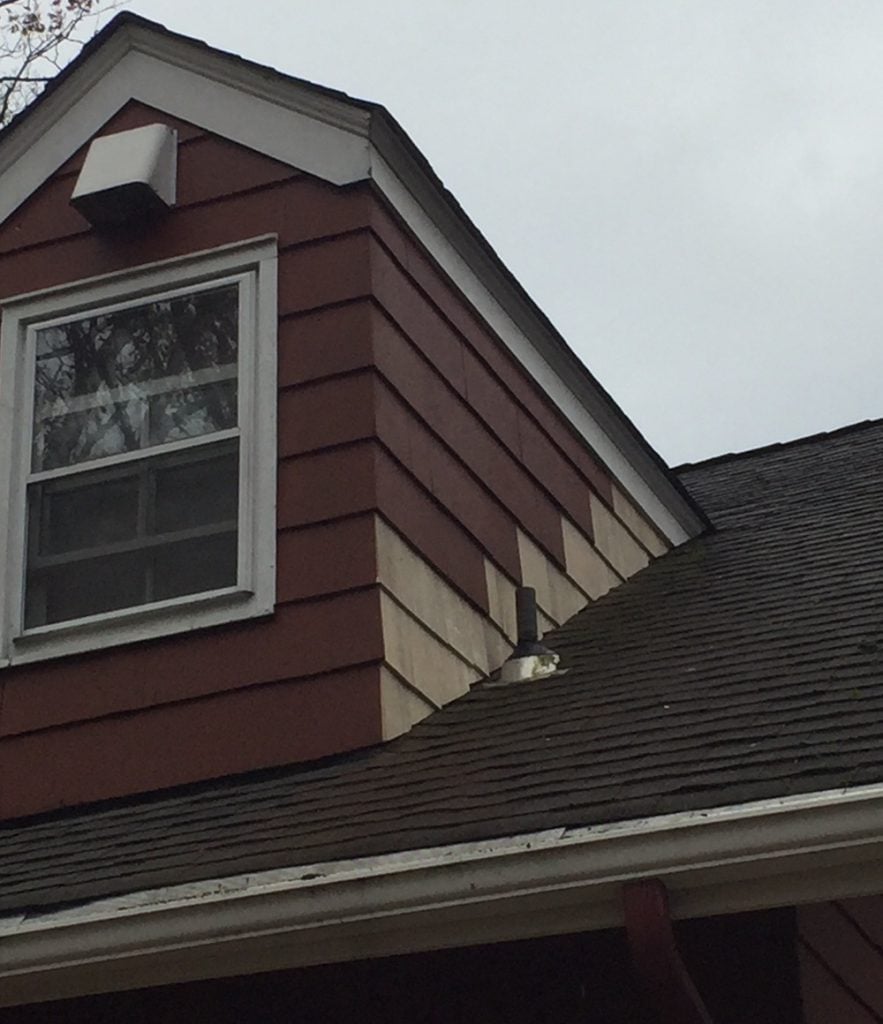 Dormer Repair
We began this dormer repair project by removing the rotted siding and fascia board. On the one side of the dormer the entire section of siding needed to be replaced. Once the exterior material was removed, Monk's carpenters replaced the Tyvek paper. This will help to seal the area from any future water damage.
Then, we replaced the flashing. Now, the water will drain down the roof and into the gutter, as intended. Carpenters then installed new cedar shingle siding and fascia board. The new wooden siding was primed and then painted to match the rest of the home.
This project was completed in just two days. Now, this home's exterior is healthy and protected from future rot.
Separately, check out the floor refinishing we did at this same home. We transformed the parquet floors!
Ready to learn how Monk's can help you?
Contact us for your free, no obligation consultation and estimate.
Call the office at 973-635-7900 OR