Project Info
Location: Basking Ridge, NJ
Scope of Work: Floating Hardwood Floor Installation
Installing a new hardwood floor is a great way to improve the look of your home's interior. This Basking Ridge, NJ home was transformed in only a day and a half when our team at Monk's installed a brand new hardwood floor in the home.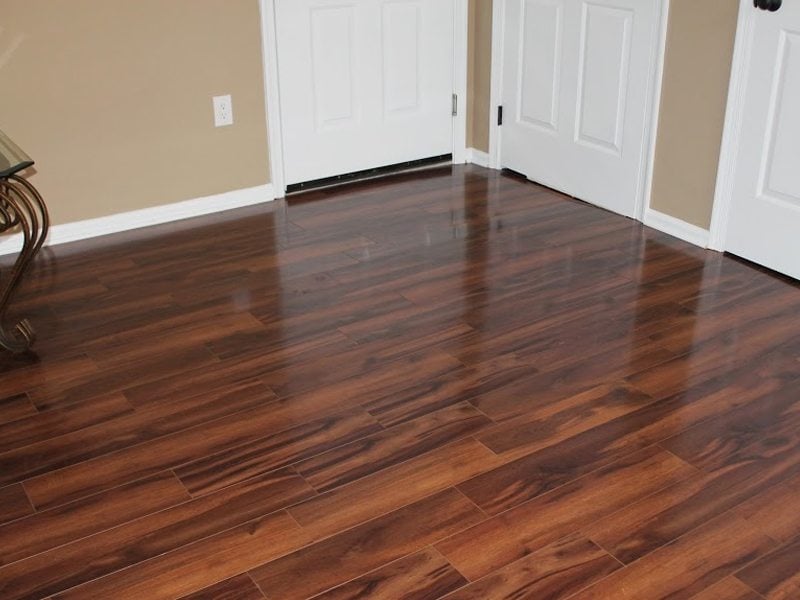 Monk's Method
For this particular project our team installed a floating hardwood floor. A floating hardwood floor is not glued or nailed down but instead is simply laid down on the floor in interlocking segments until the entire surface is covered. These Basking Ridge customers prepped the floor themselves; removing all of the carpets and patching a damaged portion of the floor. Our team at Monk's is more than happy to save you the time and hassle of all that work and can prep the floors for you. Once the floors were prepped our team at Monk's arrived and laid down the mats that the floating hardwood wood be installed on top of. Once all of the necessary mats were in place our team installed the hardwood floors. These hardwood floors arrive on the job prefinished, meaning the wood has already been sanded and stained. Once the floors are securely in place the job is complete! This floating hardwood floor installation took our team at Monk's only one and a half days to complete, but what an impact it made on this home's interior!
Learn more
More Projects: Flooring gallery
If you are considering installing prefinished hardwood flooring or refinishing your existing hardwood floor, we would like the opportunity to tell you why we think we are the best prefab hardwood floor installer and dustless hardwood floor refinishing contractor in Basking Ridge, NJ 07920. To discuss your project and receive a free estimate, call 973-635-7900 today.